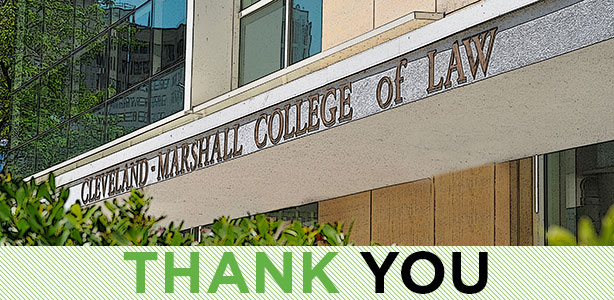 Your gift to Cleveland-Marshall College of Law ensures the continued success of the law school. Donations to Cleveland-Marshall support scholarships and fund programs critical to our students' opportunities to learn law and excel in the legal profession. Without your generosity, the quality educational experience we provide each Cleveland-Marshall student would not be possible. For that generosity, we offer our sincerest THANK YOU.
To make a gift and be included as a current C|M|LAW donor, visit www.law.csuohio.edu/donate.
We strive to ensure accuracy in the list of donors. Please accept our apologies for any errors or omissions. If you have any questions or notice an omission, please notify Ashley M. Presutto, Development Manager at a.presuttonull@csuohio.nulledu.