Walter Haverfield elects Kevin Murphy '89 as next managing partner
---
Lowe Scott Fisher Co., LPA is pleased to announce that attorney Ellen Hobbs Hirshman '82 has joined the firm.
Ellen comes to Lowe Scott Fisher with 40 years of experience in the field of medical malpractice, wrongful death, catastrophic injury and personal injury law. She is a graduate of Cleveland-Marshall College of Law. From 1982 to 1986 Ellen represented families in personal injury and medical malpractice cases. From 1986 to 1994 Ellen practiced at Jacobson, Maynard, Tuschman & Kalur where she defended physicians, hospitals and other health care providers in medical malpractice litigation. From 1994 to 2012 Ellen was a managing partner at Linton & Hirshman where she represented patients injured as the result of medical malpractice and nursing home abuse. From 2012 until joining LSF Ellen's practice focused on the representation of families who suffered catastrophic loss and injury as a result of medical malpractice and pharmaceutical related injuries such as accidental drug overdose and nursing home negligence. From 1996 - 1998, she served at the invitation of the Ohio Supreme Court as a Commissioner on the Board of Commissioners for Grievances and Discipline, which reports directly to the Ohio Supreme Court and is responsible for adjudicating and enforcing all claims of attorney and judicial misconduct.
Ellen is a past trustee and member of the executive committee for the Ohio Association for Justice (OAJ) and is a past President and continuing board member of The Cleveland Academy of Trial Attorneys (CATA). She continues to serve as Chair of the CATA Community Outreach Committee where she is instrumental in initiating a partnership with the End Distracted Driving Program (EndDD) in which CATA trial attorneys travel to high schools throughout Ohio to discuss the dangers of distracted driving. Ellen has been recognized as an Ohio Super Lawyer since 2012 and maintains a Superb AVVO rating, as well as an AV Preeminent Martindale- Hubbell® Peer Review Rating which she has maintained for over 30 years for her legal ability and professional ethical standards. Ellen has also been recognized for Excellence as a Top Attorney in Ohio since 2012 by the American Registry, and is a member of the Multi-Million Dollar Advocates Forum.
---
Mansour Gavin is pleased to welcome Katie Epperson '19 as an associate to the firm!
Katie focuses her practice on civil litigation, insurance defense, and labor and employment law. Prior to joining Mansour Gavin, Katie worked for an employment law firm where in addition to investigating employment discrimination allegations, she coached managers, senior executives and clients on best management practices to optimize defense strategies and promote compliance within the workplace.
---
Mary Beth Klemencic '06 Promoted to Partner at MRR Law
March 3, 2023, Solon, Ohio – Mazanec, Raskin & Ryder Co., L.P.A. is pleased to announce the promotion of Mary Beth Klemencic to Partner. Mary Beth, a resident of Mentor, has been with the firm for 16 years.
Mary Beth focuses her practice on general liability, including liquor, premise and professional liability, and personal injury defense. She represents dram shop owners, developers, contractors, homeowner associations, real estate appraisers, and various businesses. She has defended architects, engineers and construction companies in construction defects cases. Her representative experience also includes scope-of-employment cases and employer intentional tort cases.
"Mary Beth has been integral to the firm's success in handling liquor liability and general liability matters during her tenure with MRR," said Joseph F. Nicholas, Jr., Managing Partner of the firm. "I am delighted to make this announcement." 
Mary Beth graduated with her J.D. from Cleveland State University, Cleveland-Marshall College of Law. In 2006, she was named a "Rising Star" by Ohio Super Lawyers magazine, and she is a recipient of the CALI Award for Excellence in Remedies. Klemencic served as Chairperson of the Grand Jury for Lake County, Ohio in April 2022.
Mazanec, Raskin & Ryder Co., L.P.A. (MRR Law) provides sound legal advice and representation to clients involved in litigation in the face of an ever-changing legal landscape. MRR Law relies on its vast expertise and collaborative communications to achieve the most successful result possible for their clients. The firm's attorneys and seasoned professionals are aligned into practice areas in the public and private sectors including Business and Employment Law, Liability and Insurance Defense Law, and Public/Municipal/Education Law.
---
Jackson Walker announces election of sixteen attorneys to partnership, including CSU College of Law alum, Jackie Staple.
---
Ulmer & Berne LLP is pleased to share that Georgia Hatzis '14, a Partner in the firm's Cleveland office, has been elected to the Horizon Education Centers Board of Trustees. 
---
Singerman, Mills, Desberg & Kauntz Co., L.P.A. has named Michael R Stavnicky '94 as an Ohio Super Lawyer in the field of Business Litigation and Jacqueline A. Hoelting-Van de Merwe '13 as a Rising Star for 2023 in the field of Real Estate.
---
Reminger Co., LPA is pleased to announce that Brian T. Gannon '03 will become the firm's President & Managing Partner, effective January 1, 2024.
Brian has been with Reminger since 2001 when he joined the firm as a law clerk while earning his J.D. from Cleveland State University College of Law. Since then, he has served as a trusted advisor to healthcare providers, practice groups, outpatient centers, hospitals, and multi-facility health systems. He has led Reminger's Healthcare Law Practice Group since 2015. Brian's work is not only appreciated by his clients, but by his legal colleagues as well. He is listed in Best Lawyers in America for Medical Malpractice Law-Defendants and is recognized as an Ohio Super Lawyer. 
---
Attorney Jose Feliciano '75 was named to Crain's "Power 150," which is a list of the CEOs, politicians, philanthropist, and entrepreneurs, who are leading some of Northeast Ohio's most influential organizations, and who are in a position move the region forward.
---
Amy Kullik '98 Joins as Partner in Fisher Philips' Cleveland Office
---
CSU Alumni Named Partners at Benesch
Congratulations to Alison Evans '14, Laura Kogan '10, and Corey Sparks '14 who have been named partners at Benesch.
---
Awatef Assad '95 Honored by Cleveland American Middle East Organization (C.A.M.E.O)
Awataf is being honored for her career achievements at the 50th Anniversary Celebration. The Cleveland American Middle East Organization (C.A.M.E.O) is celebrating its 50th anniversary and annual dinner on Friday, October 15. C.A.M.E.O is the leading Middle East organization in Northeast Ohio. If you are interested in attending, please visit here.
Awatef is the Risk Manager for Cuyahoga County and Vice-President, CMBA Committee for Inclusion and Diversity.
---
Justice Melody Stewart '88 Receives St. Thomas More Award from the Lawyers Guild of the Catholic Diocese of Cleveland.
Ohio Supreme Court Justice Melody Stewart was honored by the Lawyers Guild of the Catholic Diocese of Cleveland on October 1 for her contributions to the legal profession. Justice Stewart received the organization's St. Thomas More Award, which is given to a distinguished member of the legal community for contributing high ethical standards and spiritual growth in the practice of law.

"Whatever qualities and characteristics I possess – as a lawyer, as a judge or justice, or just as an individual child of God – that the committee deemed worthy of recognition to honor me with this award, it is my greatest hope that those attributes have served to make life better for others, even in the smallest of ways," Justice Stewart said.

As the 161st member of the Supreme Court elected in 2018, Justice Stewart is the first African American woman voted onto the state's high court. Prior to joining the Court, she served as a judge for 12 years on the Eighth District Court of Appeals.

Justice Stewart's legal career also includes time in academia at CSU Cleveland-Marshall College of Law, Case Western Reserve University's School of Law, and the University of Toledo College of Law. She also worked as an assistant law director for the cities of Cleveland and East Cleveland.
Full story here.
---
Claire O'Connor '13 Named Associate at Benesch
Claire O'Connor has been named an associate in Benesch's Real Estate & Environmental Practice Group in Cleveland. Claire focuses on commercial leasing in retail, office, health care, and other commercial spaces. She has represented clients in the acquisition and disposition of commercial real estate. Claire also has experience in negotiating, drafting, and reviewing a variety of transactional documents, including commercial leases, purchase and sale agreements, and easements and licenses.
She received her BSW from Cleveland State University, her MPA from Cleveland State University Maxine Goodman Levin College of Urban Affairs, and her J.D. from Cleveland State University, Cleveland-Marshall College of Law.
---
Richard H. Drucker '81 Appointed as Immigration Judge 
Richard H. Drucker, a graduate of CSU Cleveland Marshall Law School, Class of 1981, was appointed by the Attorney General of the United States as an Immigration Judge and assigned to the Immigration Court at New York Varick Street in New York, New York. His investiture was on December 18, 2020.
---
Robert Psaropoulos '96 Joins Leaf Home as Chief Legal Officer
Leaf Home has announced the appointment of Robert Psaropoulos as Chief Legal Officer, who brings more than 20 years of law practice to the company, including in-house experience delivering wins for Fortune 500 clients in a diverse range of successful business sectors.
In this newly created role, Psaropoulos will oversee all aspects of legal affairs for the company and its four brands, including corporate governance, mergers and acquisitions, litigation management, employment, contracts and negotiations, compliance, risk mitigation, and other general business legal issues.
Prior to joining Leaf Home in August, Psaropoulos served in various roles over his 15 years within Eaton Corporation, most recently as Senior Vice President & General Counsel of the company's global operations, where he had a history of recruiting and developing high-performing, diverse teams. He has also held the role of Equity Partner at Benesch Law, where he served on the firm's recruitment committee, and as a Judicial Clerk with the U.S. District Court, Northern District of Ohio.
---
Rita Kline '00 Joins Renner Otto as Newest Partner to Expand Trademark Practice
Rita Kline joins Renner Otto as the firm's newest Partner, bringing with her extensive trademark experience working with a myriad of international and domestic businesses and organizations.
With over 20 years in practice, Kline is known in the industry as a seasoned and highly respected trademark attorney. She advises clients on all facets of brand management, including complex trademark matters and adversarial proceedings, and management of international intellectual property portfolios.
Kline is a graduate of Cleveland-Marshall College of Law where she is also an Adjunct Professor of Law teaching Trademark and Unfair Competition Law.
---
Daniel J. Hurley '86 was Selected by his Peers for Inclusion inThe Best Lawyers in America® 2022
Dan is a Senior Attorney at Plunkett Cooney in their Columbus, Ohio office. See Dan's firm profile. He received his inclusion in The Best Lawyers in America® 2022 for Insurance Law and Personal Injury Litigation - Defendants.
First published in 1983, Best Lawyers is based on an exhaustive peer-review survey in which lawyers within their own geographic region nominate their peers. These lawyers are not allowed to select nominees from the same area(s) in which they practice. Inclusion in Best Lawyers is considered a singular honor because lawyers are not required or allowed to pay a fee to be listed.
---
Leah Gibbons '04 Named Senior Vice President and General Manager of Brokerage at Howard Hanna Real Estate Services
Howard Hanna Real Estate Services announced Aug. 31 that Leah Gibbons has been named senior vice president and general manager of brokerage. This is a new position, created to streamline operations between the various departments and build strategic initiatives in core markets, the company said.
Gibbons holds a B.A. in marketing and communications from Baldwin Wallace University and a juris doctorate from Cleveland-Marshall College of Law. She joined Howard Hanna in 1993 and has held various positions throughout the company including corporate director of marketing and sales office manager. Most recently, Gibbons was vice president and Ohio East regional manager, where she led the region to more than $1.7 billion in closed sales volume in 2020.
"Leah's dedication to the industry and our company will truly be demonstrated on a new level as general manager of brokerage," says Howard W. "Hoby" Hanna IV, president of Howard Hanna Real Estate Services. "I look forward to working with her to integrate the best of our family of companies and support our associates and leadership team."
---
Two CSU C|M|LAW Alumni Honored by the Cleveland Italian American Heritage Committee - Vincent T. Lombardo '81 and Judge John J. Russo '92
The Cleveland Italian American Heritage Committee in partnership with the City of Cleveland Mayor's Office and Cleveland City Council is proud to announce the following honorees for 2021 Italian American Heritage Month in Cleveland, Ohio.
Public Servant, State of Ohio: Vincent T. Lombardo
Public Servant, County: Judge John J. Russo
Due to the ongoing pandemic, the City of Cleveland has enacted restrictions on the size of events which requires a limit on the number permitted to attend. Therefore, the Opening Ceremony for Cleveland Italian American Heritage Month scheduled for Monday, October 4, 2021 will be a private event for honorees and their guests only. 
The members of the Cleveland Italian American Heritage Committee are disappointed that the community won't be able to gather together in person again this year, but we hope you will join us virtually either via live-stream or by watching a recording. Facebook page www.facebook.com/CLEItalianAmericans or www.CLEItalianAmericans.org for information on how to watch the ceremony.
Nominations came from, among others, Dean Lee Fisher, Assistant Ohio Attorney General Lisa Amato Reid '87, and Cuyahoga County Juvenile Court Magistrate Kira Krivosh '09.
---
ALAN G. STARKOFF '75 APPOINTED TO CLEVELAND STATE UNIVERSITY BOARD OF TRUSTEES
Alan G. Starkoff, a noted Columbus attorney and senior counsel at the law firm Ice MillerLLP, has been appointed to the Cleveland State University Board of Trustees by Governor Mike DeWine. 
"Mr. Starkoff is a welcome addition to the board as we work to implement CSU 2.0 – our aggressive, growth-oriented plan for the future," said David Reynolds, chair of the CSU Board of Trustees. "He brings to the table a wealth of business acumen and higher education legal experience."
An alumnus of the CSU Cleveland-Marshall College of Law and an attorney for more than 45 years, Starkoff has tried complex commercial legal cases in federal and state courts throughout the U.S. Additionally, as the chair of the firms litigation practice group, he has mentored many aspiring trial lawyers. He currently specializes in helping entrepreneurs and businesses identify and mitigate risks in a broad range of industries including manufacturing, food service, real estate, professional services, financial services, gaming, cannabis, higher education and transportation.
"I'm looking forward to being able to tap into Mr. Starkoff's extensive expertise," said CSU President Harlan Sands. "As an alumnus, he has a passion for our university and understands the transformative power of a CSU education."
Starkoff is a senior fellow of the Litigation Counsel of America, an invitation-only trial lawyer honorary society whose membership represents less than half of one percent of American lawyers. He was also selected by his peers for inclusion in The Best Lawyers in America© from 2005 through 2022 and has been named an Ohio Super Lawyer from 2004 through 2022.
He has served as a continuing legal education lecturer for the Ohio State Bar Association on post-employment litigation issues and as special counsel to the Attorney General of Ohio since 1992. An active member of the community, Starkoff is a past board member of the Columbus Symphony Orchestra and Junior Achievement of Central Ohio. He currently is a member of the board of directors of The Honey Baked Ham Company.
"From groundbreaking research to preparing the workforce of tomorrow, Cleveland State makes a tremendous impact in Northeast Ohio and across the entire state," Starkoff said. "I couldn't be more excited to join the board, and I thank Governor DeWine for this opportunity."
Starkoff lives in Galena, Ohio with his wife Kathleen. In addition to his law degree from CSU, he holds a Bachelor of Science degree from The Ohio State University.
His term on the board runs through May 2026.
---
Mario A. Ciacobbe '91 Appointed to Serve as Deputy District Attorney - Executive Assistant for Erie County District Attorney's Office
Erie County District Attorney John J. Flynn announces that he has appointed Mario A. Giacobbe to serve as Deputy District Attorney-Executive Assistant for the Erie County District Attorney's Office. 
Giacobbe left private practice as a partner in The Law Offices of Jaworski & Giacobbe to serve as a member of Flynn's leadership team. Since July 2006, his work primarily focused on Driving While Intoxicated cases and other criminal defense matters. Giacobbe also has extensive civil trial practice experience, including personal injury, real estate, estate litigation, matrimonial, and family law.
Giacobbe previously served as a prosecutor in the Erie County District Attorney's Office from 1993 to 2005. During his nearly 12 years as an Assistant District Attorney, he prosecuted and supervised thousands of criminal cases. He was the Chief of the former DWI Bureau (now the Vehicular Crimes Unit), responsible for overseeing all driving while impaired cases.
In addition, Giacobbe is a current member of the Bar Association of Erie County and served on the Board of Directors (2017-2020). He was a member of the Western New York Prosecutors Association and served as president of the organization from 2017 to 2020. Giacobbe graduated from Canisius College with a Bachelor of Arts degree in 1988. He received his Juris Doctor degree from Cleveland-Marshall College of Law in 1991.
Michael J. Charlillo '12 Appointed to Empower Sports Board of Directors
Michael J. Charlillo '12, and Associate at Ulmer & Berne LLP, has been appointed to the Board of Directors of Empower Sports, a Cleveland nonprofit committed to providing sport and exercise programs for children and adults with various physical and cognitive disabilities.
Empower Sports places kids and adults with special needs on sports teams with volunteer players to help them build social skills alongside their typically developing peers. In his new role on the Board, Charlillo will assist the organization in its mission of enriching the lives of athletes with diverse challenges through sports and exercise while also promoting kindness, character, and tolerance.
Charlillo focuses his legal practice on securities litigation and business litigation. He routinely represents broker-dealers and registered representatives in arbitrations before the Financial Industry Regulatory Authority (FINRA), and in investigations and enforcement actions by FINRA, the Securities and Exchange Commission, and state securities regulators. Charlillo is a member of the Cleveland Metropolitan Bar Association (CMBA) and the Ohio State Bar Association. He has served as a Brief Advice Clinic volunteer with The Legal Aid Society of Cleveland and as a high school classroom volunteer with the CMBA's 3Rs: Rights, Responsibilities, and Realities Program, which connects legal professionals with high school students in Cleveland and East Cleveland public schools to help foster understanding and appreciation of the U.S. Constitution. Charlillo has also been named to the Ohio Super Lawyers Rising Stars list in recognition of his legal skills. 
---
Several CSU C|M|LAW Attorneys at Reminger Were Recognized in the 2022 Edition of The Best Lawyers in America
Listed in 2022 The Best Lawyers in America Ones to Watch
Joseph T. Palcko '11 - Medical Malpractice Law - Defendants, Health Care Law
Paul R. Shugar '13 - Litigation - Trusts and Estates, Trusts and Estates
Listed in 2022 The Best Lawyers in America
Andrew J. Dorman '94 - Insurance Law, Commercial Litigation
Kevin Foley '92 - Transportation Law
Brian T. Gannon '03 - Medical Malpractice Law – Defendants
Erin Siebenhar Hess '01 - Medical Malpractice Law – Defendants
David J. Hudak '98 - Medical Malpractice Law – Defendants
Thomas B. Kilbane '96 - Medical Malpractice Law – Defendants
Clifford C. Masch '83 - Insurance Law, Appellate Practice, Litigation – Insurance
Allison M. McMeechan '04 - Trusts and Estates
Russell J. Meraglio, Jr. '83 - Litigation - Trusts and Estates
Jeanne M. Mullin '99 - Medical Malpractice Law – Defendants, Professional Malpractice Law – Defendants
Christine Santoni '93 - Medical Malpractice Law – Defendants
Brian D. Sullivan '91- Insurance Law, Litigation – Insurance
Stephen E. Walters '83- Personal Injury Litigation - Defendants, Medical Malpractice Law – Defendants
---
Five CSU C|M|LAW Alumni Recognized as Crain's 2021 Notable General Counsels: 
Brendan Gallagher '06
Executive Vice President and General Counsel, Gravitas Ventures
Sheryl King Benford '79
Chief Legal Officer, Greater Cleveland Regional Transit Authority
Robert Owen '00
General Counsel & Assistant Secretary, Western Reserve Land Conservancy
Renee Tramble Richard '88
Vice President, Legal Services and Risk Management & General Counsel, Cuyahoga Community College
Sarah Ryzner '06
General Counsel, Stark Enterprises
These five alumni represent the best of GCs in Northeast Ohio. As Crain's stated, "They are about growth and education, and are part of conservation and innovation. In 2020, they had to learn and adjust to pandemic-mandated changes in the way their workplaces operated. In 2021, they were part of the planning to bring things back to 'normal.' And it was all done without a manual or action plan. The attention to detail and meticulous work amid ever-changing situations provided significant challenges." Special shout-out to Sonali Bustamante Wilson, General Counsel and Board Secretary of Cleveland State University and Leader-in-Residence at CSU C|M|LAW for being recognized as well. Read full story here. 
---
Heidi Ruchala '98 Selected for 2021 Upstate New York Super Lawyers 
2021 Upstate New York Super Lawyers – Barclay Damon Buffalo office:
Heidi Ruchala: Class Action
Each year, no more than 5 percent of lawyers in New York are selected by the research team at Super Lawyers to receive the designation. 
Heidi primarily concentrates her practice on defending cases involving toxic substances, products liability, personal injuries, and fatal accidents in both state and federal court. She serves as national coordinating counsel in the asbestos-exposure hotspots of Illinois and West Virginia and as defense counsel for WNY fairs, festivals, and other amusement venues.
Heidi is deeply involved in defending asbestos, benzene, beryllium, and lead-paint litigation and handles cases across New York State, including in New York City, and in multi-district litigation in the Eastern District of Pennsylvania. Heidi also defends claims involving defective product designs, failures-to-warn, slips and falls, and motor-vehicle accidents as well as general insurance claims. She routinely coordinates multiple defendants and experts for risk management, defense, and trial preparation in products-liability claims. Learn more here.
---
Paul R. Shugar '13 Selected as Chair of the Cleveland Metropolitan Bar Association's Estate Planning, Probate, and Trust Law Section and Appointed as a Member of OSBA's Estate Planning, Trust & Probate Section Council.
We are pleased to announce that Paul R. Shugar has been appointed to a three-year term as a member of OSBA's Estate Planning, Trust & Probate Section Council. Composed of practitioners from across the state, the council meets three times a year to discuss developments in its respective area of law and works throughout the year on proposed legislation for the Ohio General Assembly to consider. Paul has also been selected as Chairperson of the Cleveland Metropolitan Bar Association's (CMBA) Estate Planning, Probate and Trust Law Section. He recently started his one-year term for the CMBA section that provides articles, CLE programs, lunch meetings, and pro bono/community service as part of their programming efforts to engage membership. Leading up to his appointment as Chairperson, Paul served as Vice-Chair and Treasurer for the section.
As a member of Reminger's Probate Litigation Department, Paul has trial experience litigating million-dollar estate, trust, and guardianship issues such as undue influence, power of attorney abuse, and financial exploitation. An award-winning journalist who worked at daily newspapers around the country before becoming a lawyer, Paul employs the writing and investigation skills he developed as a reporter to help people in a legal setting.
Paul received his J.D. from the Cleveland-Marshall College of Law, and his undergraduate degree from Ohio University. He is a member of the Ohio State Bar Association and the Cleveland Metropolitan Bar Association.
---
Garrett B. Humes '12 Joins the Ulmer & Berne Real Estate Practice Group in Columbus, Ohio
Ulmer & Berne LLP is pleased to announce the addition of Associate Garrett B. Humes to the firm's Columbus office where he joins the Real Estate Practice Group.
Humes assists clients with all aspects of real estate matters including the acquisition, disposition, and development of commercial property. He represents a variety of clients in commercial real estate transactions and is experienced drafting and negotiating a wide range of instruments involving real estate. His prior experience litigating cases involving zoning appeals, deed restrictions, easement disputes, and housing discrimination, gives him a unique perspective when handling commercial transactions and other complex real estate matters.
"Garrett is a great addition to our skilled real estate practice," said Lori Pittman Haas, Group Leader of the Real Estate Practice Group. "Garrett's experience with zoning, condominium and homeowner's associations complements our already robust Real Estate Practice Group and we're excited about him joining our team. His diverse legal background and prior real estate litigation experience makes him well-suited to help our clients with their widespread legal needs."
In addition to his practice, Humes is a member of the Columbus chapter of the Community Associations Institute, as well as the Columbus and Ohio State Bar Associations. Recognized for his growing talent, he has been named to the Ohio Super Lawyers list of Rising Stars for the last three years. He earned his undergraduate and Master's degrees from Heidelberg University and his J.D. with honors from the Cleveland-Marshall College of Law at Cleveland State University.
---
Michele Friend '98 Installed as 58th President of the American Academy of Attorney-CPAs.
Michele Friend '98 was installed as the 58th President of the American Academy of Attorney-CPAs. She learned about the organization when she received the Elmer J. Whiting, Jr. Memorial Scholarship during law school. Mr. Whiting is a notable C-M alum and was President of the AAACPA in 1980. Michele currently practices law at Clark & Trevithick in Los Angeles, California. She provides litigation and general counseling services. 
See Press Release!
---
Ali Lombardo '01 Named Assistant Vice Chancellor for Research and Innovation at University of Arkansas
Ali Lombardo '01 has been named assistant vice chancellor, director of sponsored programs, in the Division of Research and Innovation at University of Arkansas. She will be responsible for oversight and management of all sponsored program activities.
"I'm honored and excited to welcome Ali to the University of Arkansas," said John English, vice chancellor for research and innovation. "Her experience in research administration will be invaluable as we partner with faculty, staff and students on sponsored research and compliance."
Lombardo has served as the director of sponsored research and foundation relations at the College of Wooster since 2012. In this leadership role, she leads and oversees the execution of their campus-wide sponsored research and grants program and advises campus leadership on research compliance policies and governing sponsored program laws and regulations. She previously served in research administration and advancement at Ashland University, Case Western Research University and the Cleveland Museum of Art. She earned a J.D. from Cleveland-Marshall College of Law, an M.Ed. from John Carroll University and a B.A. in European History from the University of Pennsylvania. She is a professional member of the Society of Research Administrators International, National Council of University Research Administrators and National Organization of Research Development Professionals.
"I'm thrilled to be joining the University of Arkansas and to have the opportunity to support the stellar research being done here," Lombardo said. "I'm looking forward to creating a collaborative environment and to providing exemplary service to the research community as we work toward a shared vision of increasing and enhancing the research enterprise. There are so many fascinating and impactful research projects and activities on campus, and that truly excites me, as well."
---
Rita Kline '00 Elected to Board of Cleveland Intellectual Property Law Association
Ulmer & Berne LLP is pleased to share that Counsel Rita Kline '00 has been elected to the Board of the Cleveland Intellectual Property Law Association (CIPLA), a professional organization comprised of intellectual property lawyers, patent agents, and law students from the Cleveland-Akron-Canton area. Kline will serve a one-year term on the Board in the role of Treasurer.
Kline is a skilled IP attorney with more than 20 years of experience advising cutting-edge organizations, including large international corporations, mid-market companies, tech startups, and nonprofits, on trademark and copyright matters. She counsels clients on a variety of complex IP issues including worldwide brand portfolio clearance, acquisition, maintenance, and enforcement, as well as trademark dilution of famous brands, fair use, Digital Millennium Copyright Act compliance, domain name disputes, and strategies to combat domestic and international trademark counterfeiting. She also serves as counsel of record on more than 100 U.S. Patent and Trademark Office cancellation and opposition proceedings involving the enforcement of trademarks on both the plaintiff and defendant sides.
An active member of CIPLA, Kline previously served as Chair of the Women's Committee and on the Board from 2016 to 2018. She has also served in leadership roles with the International Trademark Association and is a member of the Catholic Lawyers Guild. She shares her experience as an IP attorney at the Cleveland-Marshall College of Law at Cleveland State University where she serves as an Adjunct Professor of Trademark and Unfair Competition Law.
---
The Ohio State Bar Foundation (OSBF) is pleased to announce the induction of Magistrate Elizabeth Tekavec '11 to its honorary Fellows Program.
Magistrate Elizabeth Tekavec '11 of Painesville Township sits on the Ashtabula Juvenile Court bench. She has previous experience as an Assistant Prosecuting Attorney and Juvenile Division Supervising Attorney at the Lake County Prosecutor's Office and as Director of Capital Development for the Lake County Family YMCA. She is a member of the Ohio State Bar Association and a 2020 graduate of its Leadership Academy. She also belongs to the Ashtabula County Bar Association, the Lake County Bar Association, and the Ohio Association of Magistrates. Tekavec graduated from the Cleveland-Marshall College of Law.
"We are very proud of our 2021 Fellows," said OSBF President Velda K. Hofacker. "They are outstanding lawyers and people who are committed to community service. They will come together this year to create a Fellows Week of Service that will enable the more than one thousand Fellows around the state to make a difference in their communities. The generosity of our Fellows also enables the Ohio State Bar Foundation to provide funding to non-profits around the state who are working to improve the public's understanding of the law and institute improvements in our justice system. We are excited to have these outstanding individuals join us as we work to improve the lives of Ohioans!"
---
The Akron Art Museum Board of Directors Appoints New Member - Anusha Gibson '98
Aurora resident Gibson is senior vice president and head of diverse growth segments for PNC Bank. She has more than 24 years of experience at PNC and a legal background. Gibson earned a bachelor of arts degree.in psychology from Cleveland State University, an MBA from Weatherhead School of Management at Case Western Reserve University and a law degree at Cleveland State University's Cleveland-Marshall College of Law.
---
Brandilyn Cook '18 Honored by Crain's Cleveland Business for 20 in their Twenties
Brandilyn Cook is an immigration attorney at Lorenzon Law. Brandilyn's legal practice has focused primarily on criminal defense, immigration, and simple probate and real estate issues. Brandilyn interned at the Harvard Immigration and Refugee Clinical Program during summer 2017. It was there she further developed her interest in asylum law, continuing advocacy for this vulnerable, immigrant population. Brandilyn was an active member of Cleveland-Marshall's Hispanic Law Students Association ("HLSA") during her time in law school. As President of HLSA, she organized a volunteer trip for law students to assist in pro bono representation of asylum-seekers detained at the South Texas Family Residential Center (aka the "Dilley Detention Center"), one of two family detention centers along the southern border. Brandilyn was one of the managing attorneys who supervised CM-Law students during this Spring Break 2019 volunteer trip. Brandilyn currently serves on the board of LegalWorks, Inc., a small nonprofit providing legal services to underprivileged communities throughout the Greater Cleveland area. Brandilyn is a bilingual Spanish-speaker who loves to travel and cook multicultural food in her spare time, and remains a passionate advocate in the advancement of social, racial, and economic justice.
---
Four Cleveland-Marshall College of Law Alumni Are Honored by The Florida Bar with 50 Year Memberships
On Friday, June 11, 2021 from 12:30 p.m. to 2:00 p.m., at the Hilton Orlando Bonnet Creek Resort, Orlando, FL, the Florida Bar will honor those Florida Bar members (1) who are in good standing and (2) who are 50-year members of the Florida Bar or whose cumulative legal practice with the Florida Bar and one or more United States jurisdiction(s) totals 50 years, as of January 1, 2020 or January 1, 2021, at a 50-Year Member and Senior Counselor Recognition Luncheon. The event will be held in person and virtually for those honorees who will not attend in person.
1971 Admission to the Florida Bar
Arnold Theodore Blostein '70
Salvatore Dominick Defelice '70
Jeffrey L. Weiler '70
1970 Admission to the Florida Bar
William S. Halberg '70
 
---
Chad Beck '05 Joins Reminger Co., LPA
Reminger Co., LPA is pleased to announce the addition of Chad Beck to our Cleveland office.
Chad focuses his practice on medical malpractice defense and health care law. Chad has successfully defended a wide range of medical professionals in malpractice lawsuits, including family medicine physicians, emergency medicine physicians, neurologists, surgeons, physician assistants, and labor and delivery nurses.
Prior to joining Reminger Co., LPA, Chad worked at a firm in Seattle, Washington from 2017 to 2021 practicing medical malpractice defense and general defense litigation. Prior to 2017, Chad litigated numerous disability and workers' compensation cases that frequently involved complex medical issues over an eleven-year period.
Chad earned his Juris Doctorate degree from Cleveland-Marshall College of Law. Chad is licensed to practice in Ohio, Washington, Oregon, and the District of Columbia.
 
---
Monica A. Sansalone '95 Elected Managing Partner of Gallagher Sharp
The law firm of Gallagher Sharp is pleased to announce that Monica A. Sansalone has been elected Managing Partner. Ms. Sansalone served on the firm's management committee for the past six years and is the firm's Professional Liability Practice Group Manager.
Ms. Sansalone represents lawyers in grievance proceedings at the state level and before federal administrative agencies such as the United States Patent and Trademark Office and the Department of Justice. She also defends lawyers against malpractice claims, in contempt and sanctions proceedings, and in their fiduciary capacity. She provides representation in trial courts and on appeal, including matters before the Supreme Court of Ohio. Ms. Sansalone provides ethical consulting and counseling for risk management matters. She routinely lectures on ethics, malpractice, and professionalism. 
Ms. Sansalone received her law degree, cum laude, from Cleveland-Marshall College of Law and her undergraduate degree from Loyola University of Chicago. She is a Martindale-Hubbell AV® Preeminent Peer Review Rated Attorney, listed in the 2021 edition of Best Lawyers in America® for Ethics and Professional Responsibility Law, a Top 25 Women Cleveland and Top 50 Women Ohio Super Lawyer, and a Fellow of the Litigation Council of America. Ms. Sansalone serves on the Supreme Court of Ohio Lawyers' Fund for Client Protection Board of Commissioners, the Advisory Committee for the Solo Practitioner Incubator at Cleveland-Marshall College of Law, and is a former Chair of the Supreme Court of Ohio's Commission on Professionalism. She is a member of the Claims and Litigation Management Alliance (CLM), the American, Ohio and Cleveland Metropolitan Bar Associations, and the Ohio Association of Civil Trial Attorneys.
---
Two C|M|LAW Alumni Join Meyers, Roman, Friedberg & Lewis: Deanna DiPetta '86 and Christin Sabio Socrates '92
Veteran domestic relations attorney Deanna DiPetta '86 brings more than 33 years of experience handling divorce and dissolution, custody and visitation litigation, and adoption. She has a varied and deep understanding of the complexities involved with domestic relations law including negotiating and litigating a broad spectrum of financial issues such as dividing complex marital estates, investment properties, business interests, unusual investments, mineral rights, complicated retirement plans, and separate property issues.
Deanna is a Certified Mediator, former Professor of Domestic Relations Law at Notre Dame College, and makes frequent television appearances to discuss family law-related issues. She co-authored and lectured on "Planning for the Possibility of Divorce" and "Estate Planning and Asset Management Issues" for the Estate Planning Institute.
Deanna is a member of Judge4Yourself, Violence Against Women Act Committee, Legal Aid Society, and Cleveland Museum of Art Women's Council. She is a mentor to young lawyers through the Ohio Supreme Court Lawyer to Lawyer Program and the Cleveland-Marshall College of Law. She actively volunteers for The Leukemia and Lymphoma Society, Pro Bono Clinics, and Hospice of the Western Reserve.
Deanna earned her law degree from Cleveland-Marshall College of Law and undergraduate degree from Cleveland State University.
Christine Sabio Socrates '92 possesses over 25 years of experience in estate planning and probate law representing individuals, families, professionals and business owners. Tina's practice spans the spectrum from simple wills and powers of attorney to revocable trusts and complicated trust planning including wealth transfer, business succession, asset protection and minimizing tax liability. She works closely with her clients' financial, insurance and accounting advisors in a team approach to ensure her clients' goals are met and optimized.
Additionally, Tina has extensive experience in probate/trust administration, adoption and guardianship representing fiduciaries in several counties throughout the state of Ohio.
She is a member of the Cuyahoga Metropolitan and Ohio State Bar Associations.
Tina earned her LL.M. (Taxation) from Case Western Reserve University School of Law, J.D. from Cleveland Marshall College of Law, and B.A. from Boston College
---
Diana Nasser '19 has recently accepted a new position at the Cuyahoga County Prosecutor's Office in Cleveland, OH. As she said, "Being in public service has been the desire of my heart for a long time and I am so looking forward to begin this journey."
---
Nicole Lester Arrindell '11 recently joined Equitable Financial Life Insurance Company as its Senior Director and Government Relations Counsel in New York City.
---
Charissa Walker '09 Named to Leadership Counceil on Legal Diversity by Tucker Ellis LLP.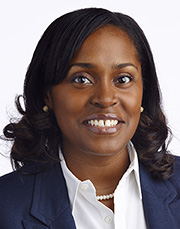 Ms. Walker is among the 404 attorneys named to the 2021 class of Pathfinders, a program to train high-performing early-career attorneys in critical career development strategies, including leadership and the building of professional networks. Pathfinders are identified as diverse, emerging leaders who have, or have the potential to, distinguish themselves within their organization. The Pathfinder Program provides participants with practical tools for developing and leveraging internal professional networks, foundational leadership skills, and an understanding of career development strategies. Further, each Pathfinder is matched with a Program Facilitator, a mentor who plays a key role in helping Pathfinders connect what they learn in the program to the organizations in which they work.
"We're thankful to have this opportunity to recognize Monica, Ludgy, and Charissa," said Managing Partner Joe Morford. "They're great lawyers and great people, and we know they'll make the most of their involvement in these two innovative LCLD programs." 
Robin M. Wilson '96 Appointed to Cleveland Metropolitan Bar Association Board of Directors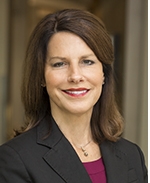 Wilson has been appointed to the Board of Directors of the Cleveland Metropolitan Bar Association (CMBA), a nonprofit professional organization dedicated to serving the needs of legal professionals in Greater Cleveland. Wilson will serve a three-year term on the Board of the CMBA beginning on July 1, 2021. The CMBA Nominating Committee considered a variety of factors in selecting Wilson and five other directors including but not limited to their history of service and commitment to the CMBA, diversity of experience, practice areas and settings, and leadership engagement both within the CMBA and in the broader Cleveland community.
Wilson is a commercial litigator and trial attorney at Ulmer with more than 20 years of experience in private and public sector litigation and mediation. She is also an experienced appellate practitioner and serves on the panel of business mediators for the Cuyahoga County Court of Common Pleas.
---
Carolyn C. Soeder '12
Carolyn C. Soeder '12 has joined Buckingham, Doolittle & Burroughs, LLC's Cleveland office as an Associate in the Litigation practice area as the Domestic Relations lead. Carolyn advocates for clients in all aspects of family law including dissolution, divorce, child custody, parenting time, preparation of antenuptial agreements, child and spousal support, trial work, appellate work and all aspects of post-decree modifications.
---
Christopher Viland '04
Cuyahoga County Council unanimously voted to make Christopher Viland the Cuyahoga County Sheriff.
---
Samuel J. Burruano Jr. '93
Samuel J. Burruano Jr., '93 has been promoted Executive Vice President, Chief Legal Officer and Corporate Secretary of Financial Institutions, Inc., where he is responsible for delivering legal advice on all company matters; overseeing governance, audit, and HR functions; advising the CEO on strategic direction and enterprise matters; and leading execution of the Company's ESG-related strategies. 
---
Michelle Fisher '11 
Governor DeWine appoints Fisher to Ashtabula County Court
---
Michael J. Scheiman '16
Michael J. Scheiman '16 has joined the Business Law Practice Group of Ulmer & Berne LLP Cleveland office. Michael is a business attorney who focuses his practice on the representation of public and private companies and private equity funds in a variety of matters, including acquisitions and divestitures, commercial financing transactions, and governance matters. He also works with clients in the health care industry including skilled nursing and assisted living facility owners and operators.
---