print this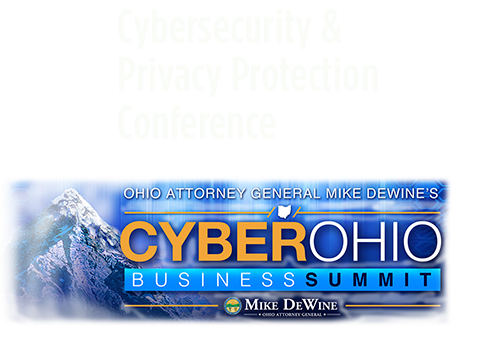 March 22 & 23, 2018
Register Here
Mike DeWine is Ohio's 50th Attorney General and serves as Ohio's chief law officer, and works every day to protect Ohio's families.
As Attorney General, Mike DeWine provides top-notch criminal investigation and law enforcement training services, roots out public corruption, and helps create a legal climate in Ohio that encourages business to invest in the state and create jobs. In September 2016, Attorney General DeWine launched CyberOhio, a collection of cybersecurity initiatives aimed at helping Ohio businesses fight back against cybersecurity threats.  The goal of CyberOhio is to help foster a legal, technical, and collaborative cybersecurity environment to help Ohio businesses thrive.  As part of CyberOhio, Attorney General DeWine created an Advisory Board composed of industry experts and business leaders that provide guidance to the Attorney General's Office on cybersecurity matters.  Other CyberOhio objectives include exploring draft legislation to improve the legal cybersecurity environment in Ohio, providing cybersecurity trainings for small businesses, and the encouragement of more cybersecurity workforce personnel.
---
---
The Conference is presented in partnership with the Northeast Ohio CyberConsortium, the IoT Collaborative and the Laura and Alvin Siegal Lifelong Learning Program at CWRU.