Conference Video Recordings now available
---
8 IAPP CPE credits (CIPP/US, CIPP/E, CIPM, CIPT) pending
A truly cross-sector event, Cleveland-Marshall's Cybersecurity and Privacy Protection Conference is one of the leading educational and networking events in the Great Lakes Region, and features rich content of interest to legal and compliance professionals, information technology and security experts, and executives responsible for developing security and privacy policies.
---
KEYNOTES AND FEATURED SPEAKERS
Christine Wilson, Commissioner, Federal Trade Commission
Christine S. Wilson was sworn in on September 26, 2018 as a Commissioner of the Federal Trade Commission. President Donald J. Trump named Wilson to a term that expires on Sept. 25, 2025. 
Wilson previously served at the FTC as Chairman Tim Muris' Chief of Staff during the George W. Bush Administration, and as a law clerk in the Bureau of Competition while attending Georgetown University Law Center.
In between her periods of service at the FTC, Wilson has practiced competition and consumer protection law both at law firms and as in-house counsel. When nominated, Wilson was serving as Senior Vice President — Legal, Regulatory & International for Delta Air Lines. Prior to joining Delta, Wilson was a member of the Washington DC antitrust practice groups of Kirkland & Ellis LLP and O'Melveny & Myers LLP. Early in her career, Wilson worked with former Assistant Attorney General James F. Rill at Collier Shannon Rill & Scott on a variety of competition law and policy initiatives, including the final report of the International Competition Policy Advisory Committee commissioned by Attorney General Janet Reno.
Wilson graduated cum laude from Georgetown University Law Center and she graduated Phi Beta Kappa from the University of Florida.
Wilson lives in Virginia with her husband Ramsey, with whom she has two daughters.
---
STEVEN MITCHELL, Acting Regional Manager, U.S. Department of Health and Human Services, Office for Civil Rights
Steven Mitchell is a native of Kansas City, Missouri. He graduated from the University of Missouri with an undergraduate degree in 1981, and a law degree in 1984. He maintained a private practice of law with a significant health law component, until 1997, when he joined the Missouri Department of Social Services as a managing attorney in charge of regulating nursing homes and Medicaid reimbursement rates. He later worked as a consumer fraud attorney in the Missouri Attorney General's office, and as the managing attorney in the Kansas City office of Missouri Protection and Advocacy Services, before joining the US Department of Health and Human Services, Office for Civil Rights in Region VII as an Equal Opportunity Specialist in 2003. Mitchell became a Supervisory Equal Opportunity Specialist in 2008, supervising a team of investigators charged with enforcement of non-discrimination laws and HIPAA. In June, 2013, Mitchell was named Deputy Regional Manager for Region VII. In June, 2015, Mitchell became the Deputy Regional Manager for the newly created Midwest Region for OCR, and remains in that position.
---
JAMES TRILLING, Senior Attorney, Federal Trade Commission Division of Privacy and Identity Protection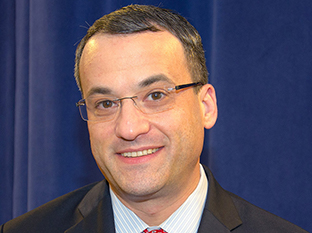 James Trilling is a senior attorney in the Federal Trade Commission's Division of Privacy and Identity Protection, where he leads policy initiatives, investigations, and litigation. He led the planning of the FTC's recent hearings on data security and privacy. He co-led the team that litigated the FTC's data security case against Wyndham Hotels and Resorts. He served a two-year detail as counsel to the U.S. Senate Committee on Commerce, Science, and Transportation, where he conducted investigations, planned Committee hearings, drafted reports, and worked on legislative proposals regarding consumer privacy, cybersecurity, data security, and a variety of other issues. Before joining the FTC, he litigated a variety of cases in private practice and clerked for then-U.S. District Court Judge David F. Hamilton.
---
PREMIER CONFERENCE SPONSORS:
---
CONFERENCE SPONSORS: