print this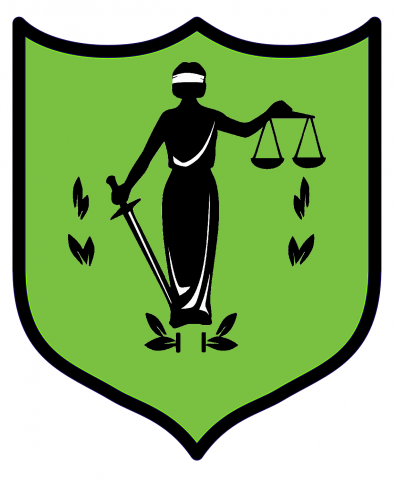 Law Library Legal Research Seminars are for C|M|LAW students, including our MLS and LLM students.
Online Law Library Legal Research Seminars are available via Westlaw's TWEN platform - complete them at your convenience. You do not need to register to attend a live Seminar – simply come to the Seminar you want to attend. We take attendance at each live Seminar, to be sure you are credited points.
You earn points for completing an online Seminar by correctly answering 3/4 of the questions on that Seminar's quiz. For live Seminars, you earn 12.5 points for attending a 30-minute Seminar, and 25 points for attending a 60-minute Seminar. [You cannot earn points for attending the same Seminar topic twice.] Your Seminar points are good for the entire time you are here at C|M|LAW. When you earn 100 points, you are awarded a Law Library Legal Research Letter of Recognition and a Digital Badge, which you can post to your LinkedIn page. You can earn multiple Letters and Digital Badges.
Spring 2018 Semester - Live Law Library Legal Research Seminars
Both 4:50pm-5:50pm in Law Library Room A059. Both a must see if you plan to be working this summer!
Ohio Legal Research "Crash Course" – Thursday, March 29th – We'll examine key Ohio research resources, as well as discuss effective strategies & best practices for their use. (25 points)
Getting Ready to Clerk – Thursday, April 5th – Legal practitioners will discuss research projects done by clerks & new associates – how projects are assigned, typical projects, and feedback to expect. (25 points)
Online (via TWEN) Law Library Legal Research Seminars
Starting Research with Secondary Sources – Why recreate the wheel? Examine how secondary sources explain and analyze "the law," as well as cite primary authority.
Terms & Connectors Searching – Explore the power of search techniques beyond natural language searching. Understand the basics of combining terms & phrases in effective search statements.
Westlaw Overview (and) Lexis Advance Overview – Leap beyond Google and start to harness these two legal research giants. Learn big box & pre-filtered searching, as well as how to print/download/email search results.
Shepard's (and) KeyCite – Why is a red stop sign different from a yellow flag, and what should you do when you see either one? Examine reports in Shepard's & KeyCite, and discover the power of these legal citator services.
Bluebooking – You and The Bluebook can be friends. For faster legal drafting, review how to effectively apply citation & style rules, and abbreviation & jurisdiction tables.
Bioethics Resources & Scholarly Writing – Examine a wide array of bioethics resources, and learn how these resources can be used to select a paper topic and conduct effective research on that topic.
Points vary per online Seminar. Additional online Seminars will be added during the Spring 2018 semester.
For more information on the Law Library Legal Research Seminars, contact Laura Ray, Outreach & Instructional Services Librarian, at 216-687-6880 or l.raynull@csuohio.nulledu.
LER 2/18