print this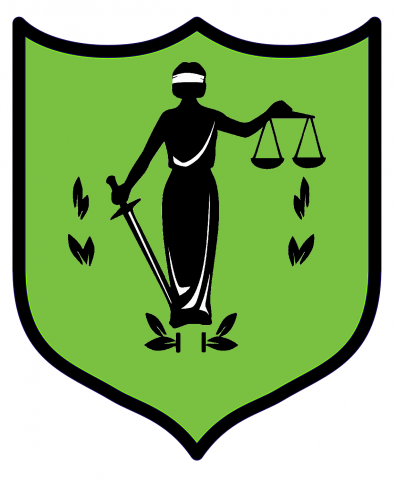 Law Library Legal Research Seminars are for C|M|LAW students, including our MLS and LL.M. students.
Law Library Legal Research Seminars are available online via the Westlaw TWEN platform. You earn points for completing an online Seminar by correctly answering 3/4 of the questions on that Seminar's quiz. Your Seminar points are good for the entire time you are here at C|M|LAW. When you earn 100 points, you are awarded a Law Library Legal Research Letter of Recognition and a Digital Badge, which you can post to your LinkedIn page. You can earn multiple Letters and Digital Badges.
Online (via TWEN) Law Library Legal Research Seminars
Starting Research with Secondary Sources – Why recreate the wheel? See how secondary sources explain and analyze "the law" for you, as well as cite primary authority. [17:02 mins; 12.5 points]
Bluebooking – For faster legal drafting, review how to effectively apply citation and style rules, as well as abbreviation and jurisdiction tables. [38:47 mins; 25 points]
Terms & Connectors Searching – Move beyond natural language searching and understand the effectiveness of combining terms & phrases in search statements. [10:48 mins; 12.5 points]
Lexis Advance Overview – Review key features of this legal research platform, including pre-filtering & post-filtering searches, using the Advanced Search template, document delivery, and using your search history. [21:11 mins; 12.5 points]
Shepard's – Review "signals" of this citator service, and see how it can be used for case validation and research. [11:54 mins; 12.5 points]
Westlaw Overview – Take a tour of content on this legal research platform, including Ohio materials, Statutes & Court Rules, Dockets, Briefs, and News, as well as review pre-filtering and post-filtering searches. [20:03 mins; 12.5 points]
KeyCite – See how to update and expand your research by using this citator service with cases, code sections, law review articles, and federal regulations. [10:16 mins; 12.5 points]
Practical Law by Westlaw – Review the specialized practice areas, jurisdictional resources, and features of this unique Westlaw product. [13:44 mins; 12.5 points]
Bloomberg Law Overview – Take a tour of content on this legal research platform, including cases, state resources, transactional materials, litigation analytical materials, and secondary soruces. [ 25:39 mins; 12.5 points]
Administrative Law – Break through the mysteries of agency rulemaking and case adjudication. Learn the key resources for finding Federal and Ohio agency regulations and decisions. [29:59 mins; 25 points]
Cost Effective Federal Legislative History: Congress.gov & GPO.gov – Recognize the importance of, and materials generated in, the federal legislative process. See how to find key materials in the freely-available Congress.gov and GPO.gov platforms. [17:33 mins; 12.5 points]
Bioethics Resources & Scholarly Writing – Examine an array of bioethics resources, as well as learn how these resources can be used to select a paper topic and conduct effective research on that topic. [28:33 mins; 25 points]
HeinOnline – Review the wide array of content (e.g., law journals, session laws), date coverage, and unique features of this full-text "database of databases." [16:49 mins.; 12.5 points]
Ohio Legal Research "Crash Course" – Coming soon!
Don't miss it! During the Spring semester, there will be one live 60-minute Seminar (TBA):
Getting Ready to Clerk – An informal discussion with guest alumni speakers on the firm/work environment - how research projects are assigned, typical research projects, expected work product, networking, and more. [25 points]
For more information on the Law Library Legal Research Seminars, contact Laura Ray, Outreach & Instructional Services Librarian, at 216-687-6880 or l.raynull@csuohio.nulledu.
LER 1/19