print this
Clinical Professor
Director, LL.M. Program
Office: LB 079
p. 216-687-3948
f.  216-687-9297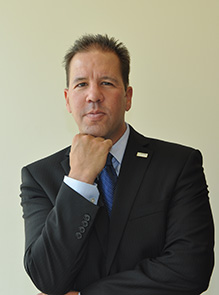 ---
Education:
LL.B (cum ladue), Hebrew University Law School
LL.M (summa cum laude), Hebrew University Law School
LL.M (Kent Scholar), Columbia Law School
 
Bio:
Professor Kalir joined the law faculty in 2012. Before arriving in Cleveland, Professor Kalir practiced antitrust and other federal litigation law with several prominent New York firms, most notably Skadden Arps where he served for nearly five years. Prior to joining Skadden, Professor Kalir completed his LL.M studies at Columbia Law School as a Kent Scholar (highest honors), and served as a senior editor of the Columbia Business Law Review. He was then selected to teach the incoming LL.M class for two years as an Associate-in-Law. Several years later, Professor Kalir returned to Columbia as an Adjunct Professor to co-teach a seminar on biblical jurisprudence with Professor George Fletcher.

Professor Kalir was born and raised in Tel Aviv, and served in the Israeli Defense Forces for three years before attending the Hebrew University Law School. There he received his LL.B (cum laude) and LL.M (summa cum laude) degrees, taught Contracts and Jurisprudence as an instructor, and served on the editorial board of the law review. Following his studies Professor Kalir clerked for the Hon. Justice M. Naor, currently the Vice Chief Justice of the Israeli Supreme Court. Practicing law in Israel, Professor Kalir had the opportunity of serving all three branches of government. He also argued successfully several cases before the Israeli Supreme Court. In 2011, Professor Kalir completed a translation of a book by Israeli's former Chief Justice, Professor Aharon Barak, entitled Proportionality: Constitutional Rights and Their Limitations (Cambridge 2012).  

Professor Kalir is a member of the New York and Ohio Bars, as well as the U.S. Supreme Court, Sixth Circuit Court of Appeals, the Northern District of Ohio, and the Southern District of New York.
 
Teaching Areas:
Civil Litigation, Appellate Practice, Trial Practice
Research Areas:
Statutory Interpretation, Same-Sex Marriage, Jewish Law