Clinical Professor of Law
Office: LB 079
p. 216-687-3948
f. 216-687-9297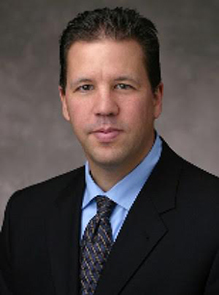 ---
Education:
LL.B (cum ladue), Hebrew University Law School
LL.M (summa cum laude), Hebrew University Law School
LL.M (Kent Scholar), Columbia Law School
Bio:
Professor Doron Kalir joined the Cleveland-Marshall faculty in 2012. He runs the Appellant Clinic and also teaches courses in legal ethics, federal courts, and contracts. As a Clinical Professor, together with his students, Professor Kalir has been representing under-privileged clients – both individual and organizations – before state, federal, and immigration courts at all levels, from a municipal court in Defiance, Ohio, to the United States Supreme Court. An Amicus Brief he co-authored was cited by the Sixth Circuit Court of Appeals in a seminal transgender-rights case.
Professor Kalir's scholarship focuses on statutory interpretation, federal courts, LGBTQ rights, and Jewish Law. His articles appeared in the Notre Dame Law Review Online; the Notre Dame Journal of Law, Ethics & Public Policy; the Columbia Transnational Law Review, and others. He frequently appears in print media (including the New York Times, Cleveland Plain Dealer, and Cleveland Jewish News), the Blogoshpere (Law.360, ACS Blog), on news-radio shows (XM POTUS Radio, WURD Radio), and lectures to popular audiences on a variety of subjects.
Professor Kalir is a volunteer lecturer at B'nai Jeshurun Congregation, where he frequently teaches a lesson on the Portion of the Week; he is also a Board Member of the Cleveland Chapters of Hillel – Jewish Students Organizations, Anti Defamation League, and American Constitutional Society. He is also a member of the Academic Engagement Network, where he is on the Speakers' Bureau.
Professor Kalir was born and raised in Israel, where he completed a full military service before attending law school at the Hebrew University in Jerusalem. He later studied and taught the LL.M Program at Columbia University in New York, and worked in private practice – mostly for Skadden, Arps – for several years before moving to Cleveland.
Teaching Areas:
Civil Litigation, Appellate Practice, Trial Practice
Research Areas:
Statutory Interpretation, Same-Sex Marriage, Jewish Law