Posted 2017-03-07 11:37am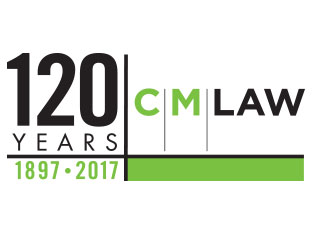 Cleveland-Marshall College of Law is celebrating its 120th Anniversary with plans for a yearlong celebration of its heritage. The 120th Anniversary campaign will include special activities and events to highlight the accomplishments of the law school and its distinguished alumni.
"Our 120th anniversary marks an exciting opportunity to share our rich tradition of leadership in legal education and civic leadership," said Interim Dean Lee Fisher. "We intend to use this milestone to engage our current students, alumni, faculty and staff, as well as the greater community, in activities spotlighting the important role Cleveland-Marshall has played and will continue to play as an iconic institution of Cleveland."
Cleveland-Marshall's history dates back to 1897 when it formed as Cleveland Law School at Baldwin University. The Cleveland Law School merged in 1946 with the John Marshall School of Law (founded in 1916) to become Cleveland–Marshall and then joined Cleveland State University in 1969. Among the law school's early achievements was becoming the first law school in Ohio to admit women and it was one of the first law schools in Ohio to admit minorities.
For updates on programs and initiatives related to the 120th anniversary campaign, visit www.law.csuohio.edu/120.