LEARN LAW. LIVE JUSTICE. A Cleveland-Marshall education is a rigorous pursuit of excellence, beginning with study and sustained through practice.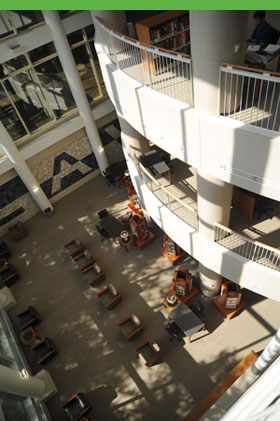 C|M|LAW in Brief:
History
The Cleveland Law School, founded in 1897, and the John Marshall Law School, founded in 1916, merged in 1946 to become Cleveland-Marshall Law School. In 1969 the law school joined the then-new Cleveland State University. The law school was the first in Ohio to admit women and it was one of the first law schools in Ohio to admit minorities.
A School of Distinction
Named a "Best Value Law School" (National Jurist)
Among the top law schools for Public Interest Law (National Jurist)
Highly-ranked part-time program (U.S. News and World Report)
First-ever recipient of the Diversity Matters Award (Law School Admissions Council)
Our Moot Court team was invited to compete at the National Championships, a competition limited to the top sixteen schools in the country
Curriculum [1]
Learn more about our rigorous program and abundant clinical and externship opportunities. Practical learning is led by accomplished faculty who educate across disciplines to broaden your knowledge base.
Academic concentrations:
JD/MBA Business Administration
JD/MPA Public Administration
JD/MUPDD Urban Planning, Design and Development
JD/MAES Environmental Studies
JD/MSES Environmental Science
Clinics [8]
The Center for Health Law and Policy [15]
Earn a certificate in Health Law along with your JD
Externships at major medical centers and at our Community Health Advocacy Clinic, featuring the only medical-legal aid partnership in Ohio.
Facility

Funded in part by a $5 million donation, C|M|LAW recently underwent exciting renovations:
clinical programs suite, classrooms, conference rooms, student organizations suite, entrance, and student lounge
A state-of-the-art, technology-enhanced Trial Courtroom , scheduled to open spring 2011
The attached Law Library [17], a federal depository and one of the largest law libraries in Ohio, features a four-story light-filled atrium and a 50-seat computer lab.
Flexibility

Full-time, part-time day and part-time evening options are available.