CONSTRUCTION ATTORNEY STEVEN B. LESSER '79 TO SERVE AS CHAIR-ELECT OF ABA FORUM ON THE CONSTRUCTION INDUSTRY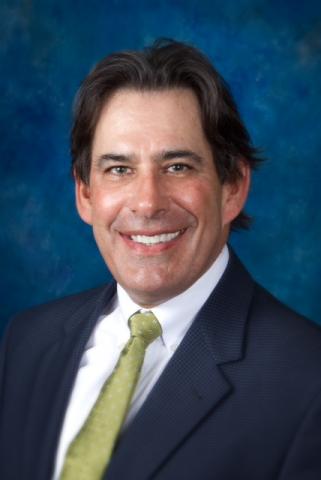 Steven B. Lesser '79 has been chosen as chair-elect of the American Bar Association's Forum on the Construction Industry. The Forum is the largest organization of construction lawyers in the United States with roughly 6,000 members and associates drawn from all types of construction practice – law firms large and small, solo practitioners, in-house and government counsel.
Since its founding in 1976, the Forum has focused on producing top quality resource materials relied upon by law schools, law courts and policy makers. Today the range of CLE products include books, topical audio CDs, MP3 downloads, podcasts and online courses. The Forum also represents owners, developers, design professionals, contractors, subcontractors, suppliers, construction managers, lenders, insurers and sureties, and conducts three national meetings annually in addition to a number of regional events.
Mr. Lesser, who is Board Certified in Construction Law by the Florida Bar, will serve a one-year term as Chair-Elect and assume the chairmanship of the Forum in 2014. "I am gratified by the trust my colleagues have shown in electing me," said Mr. Lesser. "The Forum's core focus on education and professional development has always been my highest priority. I am privileged to have organized many of the Forum's past educational programs and I look forward to creating new vibrant programs that enhance the careers of our members and improve the practice of construction law."
Mr. Lesser, an Honorary Trustee of the C|M|LAW Alumni Association and a member of C\M\LAW's National Advisory Committee, is a partner in the Ft. Lauderdale firm Becker & Poliakoff and heads the firm's construction law practice. He was named "Construction Lawyer of the Year" for 2011 for South Florida by Best Lawyers in America -- one of only two lawyers in Florida to receive the designation and the only one in South Florida. Mr. Lesser is Chair of the Florida Bar Construction Law Certification Committee and is a Florida Certified Circuit Civil Mediator focusing on complex construction matters involving defective work and delay related claims and a certified arbitrator on construction issues for the American Arbitration Association.
KENN RICCI '86 - YOUNGEST-EVER RECIPIENT OF LIFETIME ACHIEVEMENT AWARD FROM NATIONAL AIR TRANSPORTATION ASSOCIATION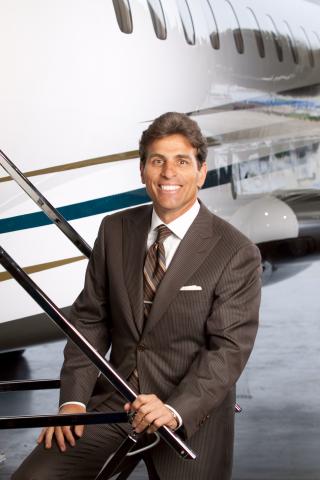 Kenneth C. Ricci
The National Air Transportation Association honored Flight Options LLC Chairman and CEO Kenneth C. Ricci '86 with the William A. Ong Memorial Award, the aviation group's highest tribute. Presented annually since 1984, the Ong Memorial Award is given for "extraordinary achievement and extended meritorious service to the general aviation industry," and is considered one of the industry's most prestigious accolades.

"I am honored, and deeply grateful, that the National Air Transportation Association has selected me as this year's winner of the William A. Ong Memorial Award," said Ricci. "I regard the award not simply as a personal honor but as recognition of the men and women of Flight Options and the other aviation companies with which I have been honored to have been associated. My success is built on the foundation of their talent and efforts."

Mr. Ricci revolutionized the fractional aircraft ownership industry by founding Flight Options in 1998. Within four years, he grew Flight Options to rank as the second-largest company in the industry. In 2011, Flight Options posted its third consecutive year of sales and operating gains, making it one of the few aviation companies to see such sustained success.

Since founding aircraft management and corporate charter operator Corporate Wings in 1980, Mr. Ricci has launched or led other aviation enterprises including Nextant Aerospace, Constant Aviation and Inertial Airline Services. He also has played a key role in such ventures as the restructuring of Mercury Air Centers, which was sold to Macquarie Infrastructure Trust in 2007 in a deal valued at $615 million.

In addition to leading several aviation operating companies, Mr. Ricci also is the principal of Directional Aviation Capital, which owns or invests in various aviation enterprises including Flight Options, and is an operating partner at Resilience Capital Partners, a private equity firm with a wide variety of portfolio companies, including an investment in Flight Options.

Mr. Ricci has been honored as an Ernst & Young Entrepreneur of the Year in 2000, has received four NEO Success Awards for business growth and, in 2010, received the Harvard Business School's Dively Entrepreneurship Award. He also has been named one of the most influential people in aviation by Aviation International News.

Mr. Ricci is an alumnus of the University of Notre Dame and the Cleveland-Marshall College of Law. He serves on several corporate boards and is the aviation advisor to the Guggenheim Aero Opportunity Fund. He also serves on the Business Advisory Council of the University of Notre Dame, the Board of Trustees of University Hospitals, The National Board of Childhelp and Gilmour Academy.

Mr. Ricci's management strategies have been featured in the Wall Street Journal and Inc. Magazine. He is the author of Management by Trust, a book featuring practical management techniques for building employee trust and success, which The New York Times Book Review deemed a "landmark success manual for corporate America."