Short title:
Monday Morning Message 10.16.2017
"Success is a journey, not a destination." – Arthur Ashe
Please join us this Thursday evening, October 19, 5:30-8pm for our first-ever C|M|Law Inaugural Hall of Fame Celebration [2], at Cleveland-Marshall College of Law, 1801 Euclid Ave. Our Cleveland-Marshall College of Law (C|M|Law) Hall of Fame [2] honors those living and deceased leaders over the past 120 years who have contributed to our past, present, and/or future success.
We will have valet parking available at E.19th St. and Chester. The reception begins at 5:30pm, and the ceremony begins at 6:15pm.
· Individual tickets are only $120. Get your ticket online today [3] or call 216-687-2300.
· If you can't attend, please consider contributing Here. [4]
· Sponsorship levels are $1,200; $5,000; $12,000; and $25,000. Order a Sponsorship Level Here. [3]
This is our single best opportunity to raise funds for student scholarships during the entire year.
This year's 120 honorees are in the following three categories and are listed at the links below.
Living Legends [5]
Commemorated Honorees (after 1945) [6]
Founding Honorees (1897-1945) [7]
Below are our "Living Legends" who will be honored Thursday evening!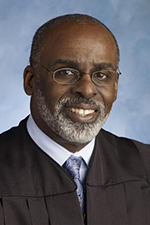 Judge Ronald B. Adrine, Class of 1973
Ronald Adrine is a member of a proud C|M|LAW legacy family. His uncle Herbert (1953) and father Russell (1954) (also a Hall of Fame Inductee) were Cleveland-Marshall graduates. Adrine practiced law with his legendary father before being appointed senior staff counsel to the U.S. House of Representatives Select Committee on Assassinations, chaired by fellow Hall of Fame honoree Congressman Louis Stokes (1953). He joined the Cleveland Municipal Court bench in 1981, was reelected five times, and has served as Administrative and Presiding Judge since 2008. He spearheaded the successful merger of four African-American legal organizations to form the Norman S. Minor Bar Association in 1980 and led the creation of the Cleveland Bar Association Minority Clerkship Program. Adrine is the past recipient of the Cleveland-Marshall Law Alumni Association Alumni of the Year and Cleveland State University Distinguished Alumni Award for Civic Achievement. He is the co-author of Ohio Domestic Violence Law and is a nationally-recognized expert on domestic violence issues. He will retire from the Court at the end of 2017.
---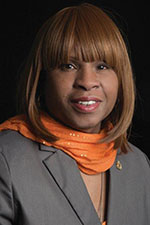 Sheryl King Benford, Class of 1979
Sheryl King Benford was a teacher and principal for the East Cleveland City Schools before graduating from Cleveland-Marshall, where she later served as assistant dean of admissions and student affairs from 1979-1981 and as adjunct professor from 1980-1981. In addition to having a private practice, she worked as Cleveland's assistant law director from 1981-1984 and 1988-1991 and as Shaker Heights Law Director from 1992-2000. In 2000, she became the Deputy General Manager of the Greater Cleveland Regional Transit Authority (RTA) and currently serves as RTA's Chief Legal Officer. She served Cleveland-Marshall as president of the Alumni Association and as a member of both the National Advisory Council and Visiting Committee. Benford has received many honors in her career including Cleveland State University's 2006 George B. Davis Award for Service, which recognizes a graduate's generous dedication to the growth and advancement of the university, and the 2014 YWCA Women of Achievement Award. She is a member of the C|M|LAW Board of Visitors Executive Committee. 
---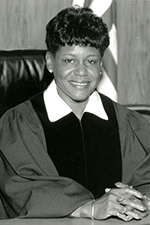 Judge Patricia A. Blackmon, Class of 1975
Patricia Blackmon, a magna cum laude graduate of Tougaloo College, was born in Oxford, Mississippi. During the 1970s, in an effort to increase its African-American student population, Cleveland-Marshall sent then-Professor and fellow Hall of Fame honoree Ann Aldrich south to recruit promising students studying at historically Black colleges. Blackmon, with majors in African-American Studies, Political Science, and History, was such a student, bound to excel. And she has: both in law school and, notably, as Chief Prosecutor for the City of Cleveland and as Assistant Director of the Victim/Witness Assistance Program. She was elected to a Judgeship on the Ohio Eighth District Court of Appeals in 1991, the first African-American woman in Ohio to serve on any of the state's appeals courts, and is now serving her third term with distinction. Blackmon was inducted into the Ohio Women's Hall of Fame and received the Law Alumni Association's 1996 Recognition Award.
---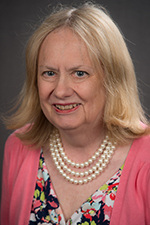 Louise P. Dempsey, Class of 1981
Louise Dempsey began her distinguished career at Cleveland-Marshall in 1984, three years after graduating from the law school, as Director of Development and Alumni Affairs. She went on to serve as Assistant Dean for External Affairs She went on to serve as Assistant Dean for External Affairs from 1988 until she retired in 2011. Dempsey was instrumental in Cleveland-Marshall's involvement in the Law and Leadership Institute pipeline and Cleveland Metropolitan Bar Association's 3Rs pipeline, two programs that connect high school students to law schools and to the greater legal community. Her leadership in these pipeline programs was recognized by the Wingspread Group, a national pipeline initiative, which gave her its National Award for Leadership in 2008. She sits on many educational and community boards, including the Cleveland Municipal School District, where she has served since 1993. 
---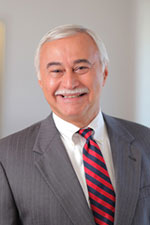 José C. Feliciano, Sr., Class of 1975
José Feliciano was born in Puerto Rico before his family moved to Cleveland in 1952. He originally planned to become a social worker but was inspired by work with the Spanish American Committee to study law. He worked at the Cleveland Legal Aid Society where he had interned with C. Lyonel Jones (1963) during law school, taught at John Carroll University while working as a public defender and then became prosecutor for Cuyahoga County and the city of Cleveland, respectively, from 1978-1984. Feliciano was named one of 12 White House Fellows in 1984. He joined the firm of BakerHostetler in 1985 and became a Partner in the firm's Litigation Group in 1987. Feliciano was elected to the American College of Trial Lawyers in 1995, served on several American Bar Association (ABA) committees, and was a Cleveland Bar Association president. He is the founder and has served as chair of numerous Hispanic and immigration programs and committees. Feliciano was recognized by the Cleveland-Marshall Law Alumni Association as Alumnus of the Year in 1998. 
---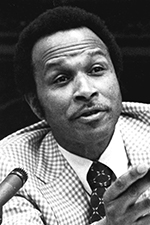 Hon. George L. Forbes, Class of 1962
George Forbes is the founder of Forbes, Fields & Associates Co., LPA. From 1963-1989, he was a Cleveland City Councilman and the council's first African-American President, serving in that role from 1972 until his retirement. As Council President, he worked with mayors Dennis Kucinich and George Voinovich to address the many complicated issues then facing Cleveland—including race relations, the city's default on debt obligations to local banks and the revitalization of downtown. He also served for many years as Cleveland's NAACP President, receiving that organization's highest award for meritorious service in 2009. Forbes has served on many other civic organization boards including the Urban League, Council of Economic Opportunity, Businessmen's Interracial Committee on Community Affairs, John Harlan Law Club, Freedom to Marry, and the National Association of Defense Lawyers for Criminal Cases. He received an Honorary Doctor of Laws from Cleveland-Marshall in 1998.
---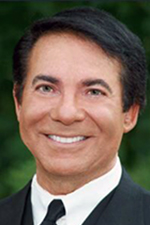 Avery S. Friedman, Class of 1972
Avery Friedman, described as a "walking reference source" on civil rights by The Wall Street Journal, is a nationally recognized civil rights lawyer and law professor. A weekend legal analyst for CNN since 2001, Friedman reaches a weekly audience of over 3,000,000 viewers. He has lectured on federal civil rights law at more than three dozen law schools, including Stanford, Duke, Berkeley, Michigan, and Tulane, and has appeared as an expert on civil and constitutional rights before both the United States Senate and House of Representatives. Friedman received the Legendary Champion of Civil Rights Award by the Southern Christian Leadership Conference, the NAACP's Freedom Award, and the Dr. Martin Luther King Memorial Human Rights Award. The Avery Friedman Human Rights Scholarship at Ursuline College was recently named in his honor, and he was inducted into the Ohio Civil Rights Hall of Fame in 2010. He is a member of the C|M|LAW Board of Visitors.
---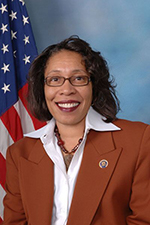 Congresswoman Marcia L. Fudge, Class of 1983
Marcia Fudge has represented the people of the 11th Congressional District of Ohio since 2008. She currently serves on the House Committee on Agriculture and the Committee on Education and the Workforce, and is the Ranking Member on the Committee on Agriculture's Subcommittee on Conservation and Forestry. Past Chair of the Congressional Black Caucus, she is a consistent voice for voter protection and campaign finance reform and remains a steadfast advocate to strengthen and preserve Social Security, Medicare and Medicaid. Fudge has served the people of Ohio for more than two decades, beginning her public service career in the Cuyahoga County Prosecutor's Office. She was the first African-American and first female Mayor of Warrensville Heights, a position she held from 2000-2008. She received an Honorary Doctor of Laws from Cleveland-Marshall in 2014.
---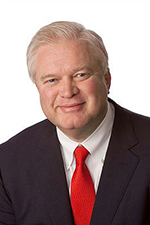 Michael E. Gibbons, Class of 1982
Michael Gibbons is Founder of Brown Gibbons Lang & Company (BGL), a middle market investment bank with offices around the globe. Prior to forming BGL, he was a Senior Vice President of McDonald & Company Securities and President and CEO of Underwood, Neuhaus & Company. In 2015, Gibbons co-founded Luna Living, a startup that provides treatment and recovery options for opioid addiction. He currently is a candidate for the U.S. Senate. He is an active member of the Executive Committee of the C|M|LAW Board of Visitors.
---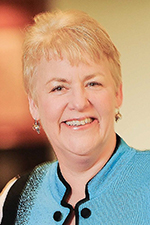 Karen L. Giffen, Class of 1989
Karen Giffen co-founded the women-owned firm Giffen & Kaminski in 2004 with fellow Hall of Fame honoree Kerin Lyn Kaminski (1985). She serves as Treasurer of the Legal Aid Society of Cleveland, and is a former Board Member of the National Association of Minority & Women Owned Law Firms. Giffen has assisted first-year Cleveland-Marshall students with Moot Court and is a member of the C|M|LAW Board of Visitors.
---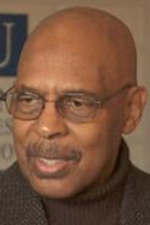 James L. Hardiman, Class of 1968
James Hardiman fought racial injustice as an attorney in private practice and as an assistant city prosecutor before becoming Legal Director of the American Civil Liberties Union (ACLU) of Ohio, a position he has held until 2014. In private practice, his career is celebrated for his successful advocacy and defense of the rights of minorities and the city's neediest citizens. During the city's violent 1970s struggle for equal educational opportunities for African-American children, Hardiman was one of the attorneys who argued Reed v. Rhodes before the 6th Circuit Court of Appeals, which involved the desegregation of Cleveland Public Schools. As recently as the 2016 Republican National Convention in Cleveland, he represented protestors executing their First Amendment Rights to Assembly and Freedom of Expression. He has held a leadership role in Citizens for a Safe and Fair Cleveland and currently serves as the president of the Cleveland branch of the NAACP. In addition to his legal career, Hardiman serves as an adjunct Professor in the Department of Political Science at Baldwin-Wallace University.
---
Mayor Frank G. Jackson, Class of 1983
Frank Jackson, the 57th Mayor of Cleveland, grew up in the city's Kinsman and Central neighborhoods and attended local schools. Following his high school graduation he served in the U.S. Navy. Returning home, he earned an associate's degree from Cuyahoga Community College and an undergraduate degree and master's degree from Cleveland State University before obtaining his law degree from Cleveland-Marshall in 1983. Jackson was elected to City Council in 1989 and won his first mayoral election in 2005. Currently seeking a third term in office, he has been proven an able and conscientious steward of the public trust, fighting for safer neighborhoods, economic stability, police reform, educational opportunity, and a revitalized downtown Cleveland. 
---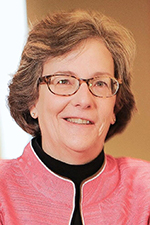 Kerin Lyn Kaminski, Class of 1985
Kerin Lyn Kaminski co-founded the women-owned firm Giffen & Kaminski in 2004 with fellow Hall of Fame honoree Karen Giffen (1989). Kaminski has served as President of the Cleveland Metropolitan Bar Association and currently is a board member of the Cleveland Metropolitan Bar Foundation. She is a founding member of the Ohio Women's Bar Association. Giffen & Kaminski received the Diversity and Inclusion Trailblazer Award from the Cleveland Metropolitan Bar Association.
---
Chief Justice Maureen O'Connor, Class of 1980
Maureen O'Connor is the 10th Chief Justice of the Ohio Supreme Court and the first woman to lead the Ohio judicial branch. Justice O'Connor's distinguished career in public service and the law includes service as a private lawyer, Magistrate, Common Pleas Court Judge, County Prosecutor, and Ohio Lt. Governor. She serves as president of the Conference of Chief Justices and chair of the National Center for State Courts. She is a member of the C|M|LAW Board of Visitors.
---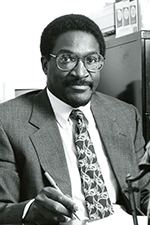 Judge Solomon Oliver, Jr.
Solomon Oliver served as Professor and Associate Dean at Cleveland-Marshall, where he taught and published in the areas of civil procedure, federal jurisdiction, and trial advocacy. Oliver had been a lawyer for 19 years, clerked for the late Judge William H. Hastie for the U.S. Third Circuit Court of Appeals, worked as an attorney and supervisor with the U.S. Justice Department, and was a member of the Cleveland-Marshall law faculty for nine years before being appointed to the College's Associate Deanship for Faculty and Administration in 1991. Oliver previously served as Chair of the American Bar Association's Section of Legal Education and Admissions to the Bar. He was appointed to the U.S. District Court for the Northern District of Ohio in 1994 by President William J. Clinton and served as the court's Chief Judge from 2010-2017. 
---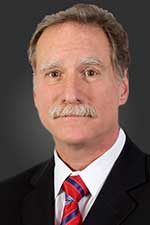 David M. Paris, Class of 1978
David Paris is Managing Partner of Nurenberg, Paris, Heller & McCarthy, starting with the firm as a law clerk in the mid-1970s while attending Cleveland-Marshall. He is a Fellow in the International Academy of Trial Lawyers, an exclusive group limited to only 500 American lawyers. His wife, Bedford Municipal Court Judge Michelle L. Paris (1984) and daughter Dana M. Paris (2013), attorney at Nurenberg Paris, are also Cleveland-Marshall graduates. He was the 2011 C|M|LAW Alumni Association Alumnus of the Year and serves on the Executive Committee of the Cleveland-Marshall Board of Visitors. Nurenberg, Paris, Heller & McCarthy generously established an Endowed Scholarship Fund.
---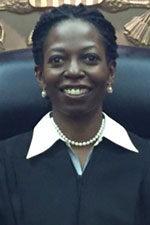 Judge Benita Y. Pearson, Class of 1995
Benita Pearson of the United States District Court for the Northern District of Ohio is the first African-American woman to hold a seat on a federal court in Ohio. Born and raised in Cleveland and a graduate of Georgetown University, she worked as an accountant before becoming a lawyer. From 1996-1998, Pearson served as a law clerk for venerated U.S. District Court Judge John Michael Manos (1950). Subsequently, she was associated with two Cleveland law firms before being appointed as an Assistant United States Attorney. In 2008, she was appointed a U.S. Magistrate Judge for the U.S. District Court, and in 2009, Senators George Voinovich and Sherrod Brown nominated her for a seat on the U.S. District Court for the Northern District of Ohio. She was confirmed by the Senate and appointed by President Barack Obama in 2010.
---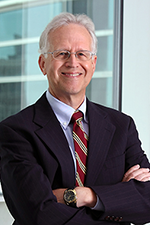 Steven W. Percy, Class of 1979
Steven Percy spent 23 years with BP America Inc. (previously Standard Oil Company) in various capacities before retiring as Chairman and CEO in 1999. He served on President Clinton's Council on Sustainable Development. He is a past Chair of the CSU Foundation Board of Directors and served as Interim Dean of CSU's Monte Ahuja College of Business. Percy is a member of the Executive Committee of the C|M|LAW Board of Visitors and is the law school's first Leader-in-Residence. In 2014 he generously established the Steven W. Percy Endowed Professorship to recognize exceptional work in environmental or energy law. He received an Honorary Doctor of Laws from Cleveland-Marshall in 2017.
---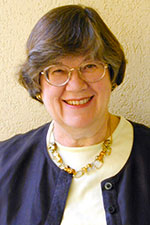 Professor Emerita Jane M. Picker
Jane Picker joined the Cleveland-Marshall faculty in 1972 and almost immediately began to make the working world a better place for both men and women. She joined forces with fellow Yale alumna Professor Lizabeth Moody in founding the Women's Law Fund, the first law firm in America to specialize in sex-discrimination cases, and then successfully upheld the employment rights of women to compete for jobs in traditionally male professions. The law school's Employment Law Clinic emerged from the Women's Law Fund with an expanded focus on teaching and preparing law students to represent employees from discriminatory practices in a variety of settings. Picker and her husband, CWRU Emeritus Professor Sydney Picker Jr., are the recipients of honorary degrees from St. Petersburg University (Russia) in appreciation of their work creating educational exchanges between American and Russian law students, which includes establishing The Russian United States Legal Education Foundation (RUSLEF). 
---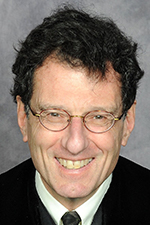 Judge Dan Aaron Polster
Dan Aaron Polster of the U.S. District Court for the Northern District of Ohio was nominated by President Bill Clinton in 1997 and received commission in 1998. Prior to serving as judge, he worked as a federal prosecutor in Cleveland for 22 years, first as a trial attorney with the U.S. Department of Justice Antitrust Division, and then for 16 years as an Assistant U.S. Attorney, handling fraud and corruption cases. In addition to regular speaking engagements, Polster has taught at Cleveland-Marshall since 2002, currently co-teaching a mediation course with Matthew T. Fitzsimmons. He has received many honors throughout his distinguished career, including Special Achievement Awards from the U.S. Department of Justice and a Special Commendation from the U.S. Department of Labor's Office of Inspector General. He actively serves a member of the C|M|LAW Board of Visitors. 
---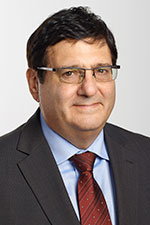 Steven Potash, Class of 1978
Steven Potash, President and CEO of OverDrive, formed the idea for his company while attending C|M|LAW. OverDrive is now the leading worldwide digital platform for eBooks, audiobooks, and other digital media for libraries, schools, government agencies, corporate learning centers, and colleges and universities. In 2016, he was honored by the UJA-Federation of New York Publishing Division and in 2011 he received the first Ambassador Award from the publishing industry at BookExpo America. His wife Loree Potash (1979), daughter Erica Potash (2004) and son-in-law Anthony Lazzaro (2004) are graduates of C|M|LAW. Potash serves on the C|M|LAW Board of Visitors and in 2017, was honored with CSU's Distinguished Alumni Award.
---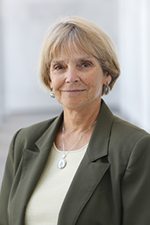 Elizabeth Pugh, Class of 1978
Elizabeth Pugh has served for the past 19 years as General Counsel for the Library of Congress, the world's largest library and the nation's oldest federal cultural institution. Pugh began her legal career as an attorney with the Department of Housing and Urban Development and the Department of Education. She continued with the executive branch as a litigator and manager with the Department of Justice. Later, she served as general counsel to the National Archives and Records Administration (NARA), where she played a key role in the resolution of the case that resulted in the opening of tape recordings made by former President Richard Nixon. Pugh received an Honorary Doctor of Laws from Cleveland-Marshall in 2008 and serves on the C|M|LAW Board of Visitors. 
---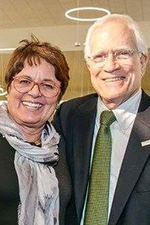 Judy and Robert H. Rawson, Jr.
Robert Rawson attended Princeton University, was a Rhodes Scholar at Oxford University and earned his J.D. from Harvard Law School. He started practice in the Washington, D.C. office of Jones Day and returned to Cleveland in 1973 as a Partner, serving as Partner-in-Charge for 15 years. He has served on Princeton's Board of Trustees for 20 years and on the Cleveland State University Board for 10 years, including five years as Chair. Rawson was Interim Dean of Case Western Reserve University School of Law from 2008-11 and was awarded an Honorary Doctor of Laws by Princeton in 2011 and by Cleveland-Marshall in 2016.
Judy Rawson attended Mount Holyoke College and earned her law degree from CWRU School of Law. She served the City of Shaker Heights for 21 years, first as a City Council member, then as a two-term Mayor.
The Rawsons were honored by CSU's Maxine Goodman Levin College of Urban Affairs as the recipients of the In Tribute to the Public Service Award in 2009. In 2016, they expressed their ongoing commitment to CSU and its academic mission with a $500,000 gift to C|M|LAW, which funded the construction of the Rawson Learning Commons in the Law Library.
---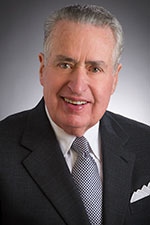 Thomas J. Scanlon, Class of 1963
Thomas Scanlon worked full-time at a manufacturing plant while attending C|M|LAW, also working at the law library and serving as Law Review editor. In 1979, he joined forces with Charles Donahue II (1967) to form Donahue & Scanlon; when Donahue retired, Scanlon partnered with Tim Collins (1985) to form Collins & Scanlon. Scanlon was appointed by the Ohio Supreme Court as a Bar Examiner. He is a past honoree of the C|M|LAW Alumni Association and serves as a Life Member. He serves as a member of the C|M|LAW Board of Visitors, and he and Collins generously established the Collins & Scanlon Enrichment Fund at C|M|LAW to provide funds for the enrichment of the law school's curriculum and programs.
---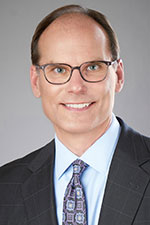 Mark A. Smolik, Class of 1987
Mark Smolik is General Counsel and Chief Compliance officer of DHL's supply chain operations throughout the Americas. He also serves as Global Chair of DHL's supply chain legal practice group and is responsible for leading the legal, commercial contract management, government incentives, and compliance teams throughout the Americas. Smolik serves as the Chairman and Founder of Qualmet LLC, a platform for in-house counsel and legal operations professionals to measure the value of services provided by external counsel and other legal service providers. Before DHL, Smolik was senior vice president, general counsel, and chief ethics officer of Safelite Group, Inc. Before Safelite, he served as Sherwin-Williams' Senior Corporate Counsel. He serves on the C|M|LAW Board of Visitors and has lectured twice in the past two years at the law school about the rapidly changing legal market and its implications for legal education.
---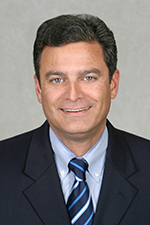 Stephen G. Sozio, Class of 1983
Stephen Sozio is a Jones Day partner who serves as both Co-leader of the firm's global health care practice and Head of Litigation for the Cleveland office. Prior to joining Jones Day, he worked as a prosecutor for the Organized Crime Strike Force Unit of the U.S. Attorney's Office for the Northern District of Ohio. He has taught as a C|M|LAW adjunct professor, and serves on the law school's Health Law Advisory Council and the C|M|LAW Board of Visitors.
---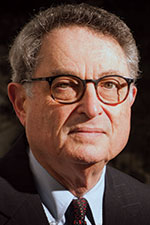 Carl L. Stern, Class of 1966
Carl Stern is Professor Emeritus of Media and Public Affairs at George Washington University and former Office of Public Affairs Director for the Department of Justice under Attorney General Janet Reno. Prior to his career at the DOJ, he was NBC News Law Correspondent for 26 years. A member of the Ohio and Washington, D.C. bars for almost 50 years, Stern was a founding member of the Forum Committee on Communications Law of the American Bar Association. In 1975, the ABA honored him as the first full-time broadcast network reporter covering legal affairs. He is the recipient of the Justice Department's highest honor, the Edmund J. Randolph Award, and broadcasting's Peabody Award for his Watergate coverage. In 2014, the American University Washington College of Law's Collaboration on Government Secrecy presented him with its Freedom of Information Act Legends Award. Stern received an Honorary Doctor of Laws from Cleveland-Marshall in 1995 and serves on the C|M|LAW Board of Visitors.
---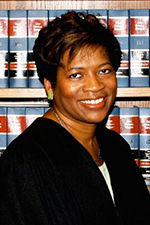 Judge Melody J. Stewart, Class of 1988
Melody Stewart is distinguished for both her career in academia and in law. She earned her undergraduate degree from the University of Cincinnati College-Conservatory of Music, and as a law student, she was awarded a prestigious Patricia Roberts Harris Fellowship. Following graduation, she served as an Assistant Law Director for the cities of Cleveland and East Cleveland, eventually returning to the law school in various capacities—as a Lecturer, Adjunct instructor, Assistant Dean and full-time faculty member. She also taught at the University of Toledo College of Law and Ursuline College and was Director of Student Services at Case Western Reserve University School of Law. She earned her doctorate as a Mandel Leadership Fellow at the Mandel School of Applied Social Sciences at CWRU. She was elected to the Eighth District Court of Appeals in 2006 and has been re-elected twice. 
---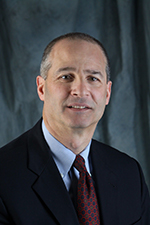 Richard P. Stovsky, Class of 1983
Richard Stovsky is PricewaterhouseCooper's Vice Chairman for the Midwest region, where he oversees all services to clients in the region. He has served as Co-chair of Cleveland-Marshall's Annual Fund several times, and he currently serves on the C|M|LAW Executive Committee of the Board of Visitors. In 2011, he received CSU's George B. Davis Award for Service, which recognizes a graduate's generous dedication to the growth and advancement of the University. Stovsky previously served as Chair of C|M|LAW's National Advisory Committee.
---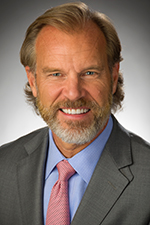 P. Kelly Tompkins, Class of 1981
Kelly Tompkins serves as Executive Vice President and Chief Operating Officer for Cleveland-Cliffs. Previously, he served as Chief Counsel and later Chief Financial Officer at RPM International Inc. Kelly has served on the board of directors of the CSU Foundation, the CSU External Engagement Committee, and is a past recipient of the CSU George B. Davis Award for Distinguished Service to the University. He chaired the C|M|LAW Visiting Committee for six years and co-launched the law school's Fund for Excellence in 2009. He delivered the law school's commencement address in 2005 and received the C|M|LAW Alumni Association Distinguished Alumni Award in 2008. He currently serves as vice-chair of the C|M|LAW Board of Visitors with current Board Chair Brent Buckley (1982).