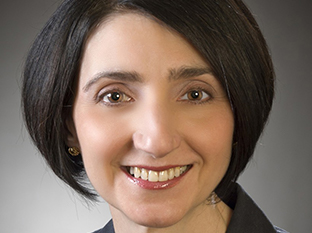 Kim Ferenchak
Kimberly K Ferenchak is Vice President and Practice Leader of Executive Risk at Oswald Companies. With specializations in management liability, professional liability, cybersecurity, environmental liability and fidelity coverages, she combines her product and market knowledge to solve business challenges that arise daily. Ms. Ferenchak realizes success by identifying customer needs and working creatively to craft policy language to best meet those needs. Advising clients in areas such as prudent corporate governance, mergers, acquisitions, winding down, and divestitures is a critical piece of pro-active risk management.
Prior to joining Oswald, Ms. Ferenchak served as an Underwriting Officer and Practice Leader at Chubb Insurance, responsible for underwriting a wide variety of Executive Risk and Crime Products. As a Large Account Manager, Ms. Ferenchak led teams of underwriters and claims specialists to provide tailor-made coverages and services, including alternative risk transfer mechanisms. She offers Oswald clients over 25 years of technical and sales insurance experience.
Ms. Ferenchak earned her B.S.B.A in Business at John Carroll University and holds an M.B.A. from Baldwin-
Wallace University; she is a member of and participates in various industry groups, such as PLUS, RIMS, ACG and Women in Transactions as well as Delta Sigma Rho - Tau Kappa Alpha.
---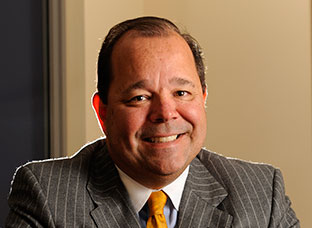 Tim Opsitnick
Timothy M. Opsitnick is the Founder and General Counsel of JurInnov Ltd. ("JurInnov"). Founded in 2000, JurInnov is a technology company that provides cybersecurity and eDiscovery services. Cybersecurity consulting includes investigating accidental or malicious data breaches as well as providing security strategies and assessments to prevent such occurrences. eDiscovery services include computer forensic investigations, electronically stored information collection and processing, and software-as-a-service ("SaaS"). JurInnov's client base includes United States and international law firms and companies.
Mr. Opsitnick is at the forefront of practitioners addressing issues involved in the discovery of electronic documents. He is currently a participant in the Sedona Conference's Working Group Series on Best Practices for Electronic Document Retention and Production and a contributor to the Working Group's publication, "The Sedona Principles: Best Practice Recommendations and Principles Addressing Electronic Document Production" (Revised January 2004) and a contributor and editor to the publication, "The Sedona Guidelines: Best Practice Guidelines & Commentary for Managing Information & Records in the Electronic Age" (Revised September 2007). He is also a contributor to "Information Security for Lawyers and Law Firms" written by the Information Security Committee of the Section of Science and Technology Law of the American Bar Association and the Law Practice Management Section (April 2006). In addition, Tim also provides his industry knowledge and expertise as a periodic guest speaker on the nationally syndicated eDiscovery podcast series ESIBytes, which provides podcasts from attorneys, technical experts and judges regarding emerging issues concerning electronic discovery. The podcasts are offered at no charge to bring awareness to legal issues and good business practices concerning electronically stored information.
---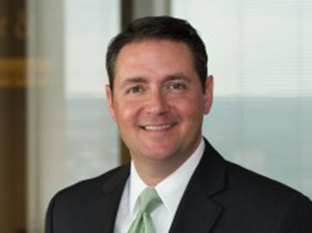 Jamie Ramsey
As a partner in the firm's Litigation practice group, Jamie Ramsey represents both private and public companies in complex commercial litigation in federal and state courts throughout the country.  Jamie also serves as Chair of the firm's Privacy & Data Security practice group, leading a multidisciplinary team of Calfee attorneys who advise clients on all aspects of privacy and data security law and compliance.
As chair of the firm's Privacy & Data Security practice group, Jamie leads a multidisciplinary team of attorneys from the firm's litigation, business transactions, labor and employment, employee benefits, insurance recovery, intellectual property, information technology, and health care practice groups, who work together to counsel clients across a wide range of industries in the increasingly complex area of privacy and data security. Jamie is experienced in counseling businesses, both large and small, on such issues as: compliance with applicable privacy and data security laws; the development and implementation of effective data management programs that are designed to reduce the risk of security breaches; responding to security breaches and working to minimize the significant cost and reputational harm that inevitably result from such breaches; and handling litigation and regulatory investigations arising from security breaches, including class action lawsuits in which the company has been accused of violating applicable privacy and data security laws.
---
Brian Ray
Brian Ray has extensive experience in eDiscovery, information governance and data privacy.  He and Candice Hoke founded and co-direct the Center for Cybersecurity and Privacy Protection.  They also are co-editors of the Center-sponsored  SSRN Cybersecurity, Data Privacy and eDiscovery eJournal.   Ray also co-founded, with Tim Opsitnick of JurInnov, the Cleveland eDiscovery Roundtable, an informal group of lawyers, judges and academics that meets monthly to discuss issues surrounding electronic discovery, cybersecurity and data privacy issues.  He is a member of the Sedona Conference's International Electronic Information Management, Discovery and Disclosure and Data Security and Privacy Liability Working Groups and also serves as Cleveland-Marshall's representative to the Northern District of Ohio Advisory Committee.
Ray also is an expert in comparative and international law law. His book, Engaging with Social Rights: Participation, Procedure and Democracy in South Africa's Second-Wave provides a comprehensive analysis of the South African Constitutional Court's social rights decisions.  He was a Fulbright Scholar in South Africa and has published extensively on comparative constitutional law and social rights.
---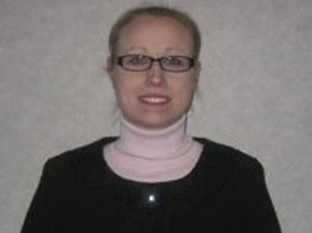 Bridget Sakach
Bridget Sakach is the Midwest / Gulf Regions Network Security & Privacy Specialist in the Financial Lines Division of AIG Property & Casualty.  Sakach is responsible for education and training of cyber exposures, coverage's and loss prevention methods. She has over 10 years of underwriting experience, nine of which have been spent in Specialty Professional division of Financial Lines.  Prior to this, Sakach worked in the AIG Environmental division. Sakach joined AIG in 1999 and has held various positions of increasing responsibility within the organization.