The Research Council was created to conduct research and issue work product to influence current legislative and regulatory efforts on both domestic and international levels. The Council is staffed by student Members whose work is overseen by Prof. Mark J. Sundahl.  The Members are trained in the fundamentals of Space Law and are selected for their academic excellence.
2022 - 2023 Student Members of the GSLC Research Council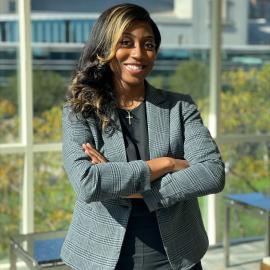 Kimana Bowen
Kimana Bowen, originally from Reston, Virginia, holds a bachelor's degree from Virginia Commonwealth University where she majored in Criminal Justice and minored in Sociology and African American studies. Ms. Bowen has also studied law at La Trobe University in Melbourne, Australia. Passionate about social justice and equality, she plans on moving back to the the D.C. area upon graduation to work on space law and policy in our nation's capitol.
---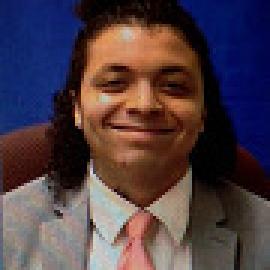 Justin Daniels-Dawes
Justin Daniels-Dawes earned his B.A in Sociology with a concentration in Deviance from George Mason University. As a 2L now at CSU law, Justin clerks under the Chief magistrate for the city of Cleveland. On top of this he is also a teacher's assistant to the Clemency, Pardon, and Reentry clinic at the law school. Justin joined the Global Space Law Center Research Council in order to help further research efforts into the militarization of space and its effect on space law.
---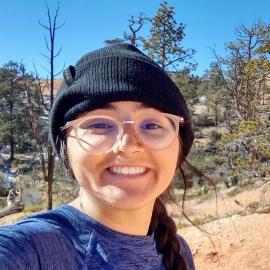 Caylan Fazio
Caylan Fazio is a first-year J.D. student at CSU College of Law. She received her Bachelor of Science in Mathematics from John Carroll University with a minor in Computer Science in 2018. After college she gained eclectic work experiences in data
analytics, management, and wilderness guiding. Through volunteer legislative advocacy, she found her true love for research and technical writing. Caylan started law school at CSU to pursue her passion for legal writing and a career in space law. Caylan is a Dean's Leadership Fellow. She is also involved in the Law Student Accessibility Alliance and the CSU Law student chapter of the Federal Bar Association. In her free time, Caylan enjoys yoga and orienteering.
---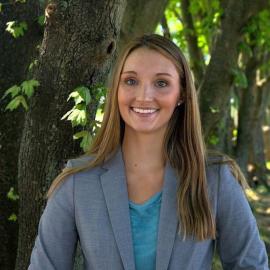 Rachel L. Harriman
​Rachel L. Harriman is a member of the GLSC Research Council and current Editor of STARLAW Blog: A Disruptive Blog on the Law of Outer Space. Rachel received Public Affairs Journalism and Criminology bachelor's degrees from Ohio State University in 2019. After working abroad, she returned home to Cleveland and enrolled in law school to learn more about international law and policymaking. Rachel's interest in space law developed shortly thereafter, and her current research focuses on the militarization of space. Her other legal interests include: nonprofit law, constitutional law, and oceanic law, and she is expected to graduate with her J.D. and a Master's of Public Administration in May 2023. Rachel also enjoys traveling and hiking. 
---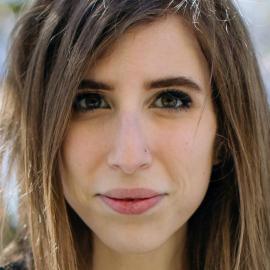 Abby Jones
Abby Jones is a 2L at CSU College of Law. She attended the University of Akron for undergrad and studied Political Science, Philosophy, and Economics in 2013. Since starting law school, Abby joined the Global Space Law Center Research Council to assist Professor Sundahl in research related to the complexities of ever-evolving Space Law and international relations. She was drawn to Space Law because of the vast scope of the field and its many applications in existing practice areas. Abby is also the Vice President of the Women's Law Student Association and is a Dean's Leadership Fellow.
---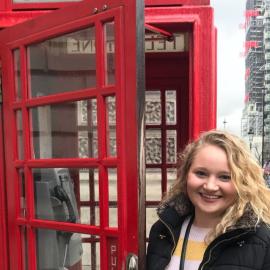 Abigail McCoy
Abigail McCoy is a 2L at CSU College of Law. She received her Bachelor of Arts in International Studies and English from Case Western Reserve University with minors in French and Political Science in 2019. After college, Abigail spent two years working at Southeastern Ohio Legal Services as a Community Engagement Specialist. Her interest in space law is at the intersection of international law and space law and the militarization of space. In addition to the Research Council, Abigail is involved in the Dean's Leadership Fellows program and Phi Alpha Delta.
---
 Past Student Research Council Members (2017-2022)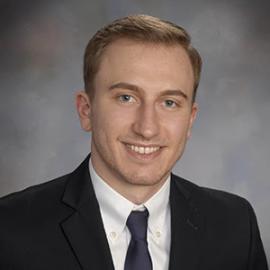 Anthony Ghazoul
Anthony Ghazoul earned his B.A. in Economics from Case Western Reserve University, his M.B.A. from Cleveland State University, and is currently a J.D. candidate at CSU College of Law. His interest in space and aeronautics began at a young age due to his family's extensive involvement in the United States Air Force and civil service for several military contractors, including Boeing and Lockheed Martin. Anthony's interest in the subject grew, as he was introduced to national and international law and policy matters in Professor Sundahl's Space Law course. Outside of his position on the GSLC Research Council, Anthony was an Editor for the Cleveland State Law Review and was a Judicial Extern to the Honorable Justice Michael P. Donnelly at the Supreme Court of Ohio.
---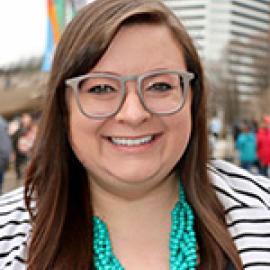 Hailey Hillsman 
Hailey Hillsman, a Georgia native, earned a B.S. in Anthropology in 2013 from Troy University and a M.Ed. in Curriculum and Instruction in 2018 from Georgia College. As a former high school science teacher of six years, Hailey partnered with Project ASTRO to engage her students in astronomy and outer space. Beyond being a member of the GSLC Research Council, Hailey was a Peggy Browning Fellow, an Associate on the Cleveland State Law Review, an Editor for The Gavel, the Treasurer of the CSU|LAW Federal Bar Association Student Chapter, and a Board Member of Ms. JD (a national organization dedicated to the success of women in the legal field). 
---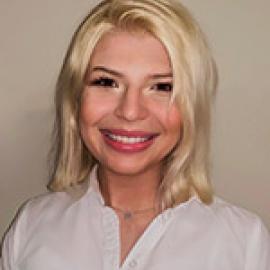 Hailee Kepchar 
Hailee Kepchar earned her undergraduate degree from the E. W. Scripps School of Journalism at Ohio University before coming to Cleveland State University to study law. During her first year of law school, Hailee developed an interest in space law. She became involved in the CSU|LAW Space Law Society and completed Professor Sundahl's space law course prior to joining the Global Space Law Center as a research assistant.  
---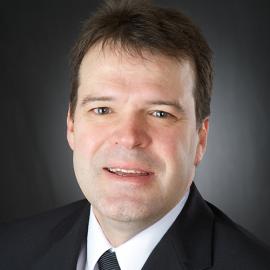 Brian Asquith '19
Brian Asquith earned a degree in Materials Science and Manufacture at the University of Wolverhampton, U.K., where he graduated with 2:1 Honours.  Brian worked as a research scientist, followed by a 10-year career as a USPTO-registered patent agent, leading him to attend law school to further a career in IP and its application to Space Law.  
---
Daria Chalupa '20
Daria Chalupa graduated from the University of Mount Union with a Bachelor of Science degree with majors in Exercise Science, German and Gender Studies.  She enrolled in CSU College of Law with the intent to earn a Juris Doctorat. To explore her career options, she began to take classes outside of her comfort zone or in subject matter she knew absolutely nothing about, including a Space Law class with Professor Mark Sundahl. She enjoyed it so much that she joined the Space Law Society.
---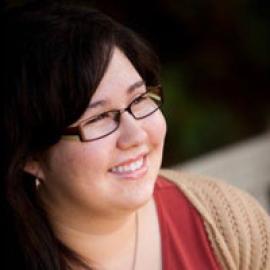 Elizabeth Childers '18
Elizabeth Childers earned a degree in Journalism and English at Ohio Wesleyan University where she graduated cum laude. Her passion for civil rights and international affairs led her to CSU College of Law, where she developed an interest in Space Law. Childers is also an extern at the Ohio Civil Rights Commission.
---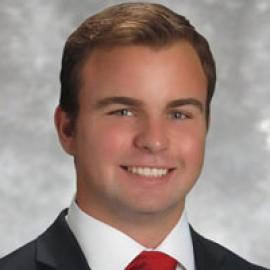 Connor J. Davin '18
Connor J. Davin earned his undergraduate degree in 2015 at John Carroll University before coming to Cleveland State University to study law. Connor was the lead Council member on the Council's project to provide recommendations to the Hague Space Resource Governance Working Group regarding mining on celestial bodies.
---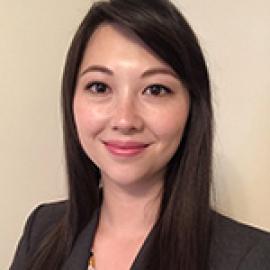 Aimee Fanter '21
Aimee Fanter earned her B.S. in Aeronautics and her M.S. in Space Studies at the University of North Dakota. After graduation, Aimee worked for the Federal Aviation Administration as a radar controller.
Her passion in aviation, space, and policy has led her to CSU College of Law, where she plans to pursue a career in space law.
---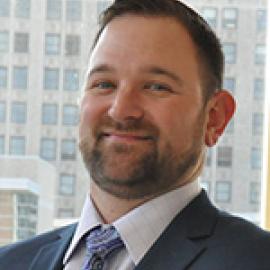 Jeffrey Murphy, '21
Jeffrey Murphy is a part-time evening student who works full-time as a GIS Analyst for Mahoning County. He received his B.S. in Physics from Youngstown State University in 1999. His note, The Cold Vacuum of Weapons Law in Outer Space, was published in Volume 68 of the Cleveland State Law Review in Fall 2019. He lives in Poland, Ohio with his wife, two children, and their dog. When not studying for his J.D. or researching space law, he sails with his family and writes poetry and memoirs.
---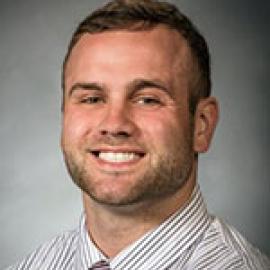 Stephen Robison, JD/MBA '20
Stephen Robison earned a B.A. in Political Science at John Carroll University and served as a First Lieutenant in the U.S. Army at Fort Benning, Georgia. In addition to studying law and business, Stephen has worked in the Technology Transfer Office at the NASA Glenn Research Center. Most recently, Stephen created, and was the first President of the CSU|LAW Space Law Society to foster interest in space law among law students at CSU|LAW.
---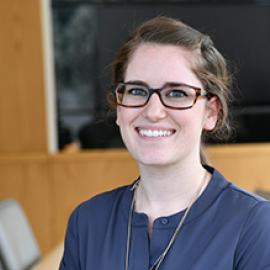 Kristina Schiavone '21
Kristina Schiavone is a part-time 3L law student. She graduated from the College of Wooster in 2015 with a degree in chemistry. She has been working for Coventya, Inc., a company that specializes in producing metal surface treatment chemicals, as an associate chemist for over four years. She started law school in the fall of 2017 and in her time on campus, she has been involved in several activities. Currently, Kristina is the submissions/articles editor for the Global Business Law Review and the Treasurer for the Student Animal Legal Defense Fund. This past year Kristina had the opportunity to conduct research concerning outer space under the guidance of Professor Sundahl, as well as complete his Space Law course at CSU|LAW.  Since the conclusion of the Space Law course, Kristina is focused on continuing her research on the many legal issues that the exploration and use of outer space inevitably creates.