IAPP Selects CSU College of Law to Join the Westin Privacy Scholar Award Program
Image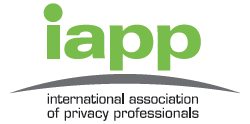 The International Association of Privacy Professionals recently selected Cleveland State University's Cleveland-Marshall College of Law to become one of thirty-three academic institutions across the world participating in the Westin Privacy Scholar Award Program.
"Joining this elite group of programs is a nice recognition of the unique programs we've built in these cutting-edge fields," said Professor Brian Ray, who co-founded and directs the Center for Cybersecurity and Privacy Protection. According to Ray, Cleveland-Marshall is one of only a handful of law schools that offers a comprehensive certificate program in data security and privacy and perhaps the only program that requires law students to take technical courses. In addition to the JD Certificate, Cleveland-Marshall also offers a fully online Master of Legal Studies in Cybersecurity and Data Privacy for students seeking advanced training in these fields.
"We are consistently proud of our innovative Cybersecurity and Privacy program built by Professor Ray and our faculty," said CSU Cleveland-Marshall Dean Lee Fisher. "The recognition from IAPP demonstrates our success in creating the highest quality education for our students."
The IAPP's Westin Scholar Award Program is open to students in both of these programs. Professors teaching these courses will each select one student to receive the award each year. Each recipient will receive the following:
A $1,000 cash award
A copy of the book "Privacy and Freedom" with a special nameplate inside acknowledging the award
2 years of membership with the IAPP
3 complimentary exams for IAPP certifications (CIPP, CIPM, CIPT)
Unlimited access to virtual training for IAPP certification programs (CIPP, CIPM, CIPT)
Where applicable and when possible, presentation of the award at one of the IAPP's local KnowledgeNet meetings
To be considered for inclusion, a school must have: 1) established course offerings related to privacy or data protection law, engineering and/or management; and 2) a faculty member who regularly teaches a course in the field of privacy or data protection and is responsible for identifying the top scholar in their course. Recipients of the award in each school will be selected by their professors without involvement of the IAPP.
About the IAPP
The International Association of Privacy Professionals is the world's largest association of privacy professionals with more than 65,000 members across 151 countries. The IAPP is a not-for-profit association that helps to define and support the privacy profession globally. More information about the IAPP is available at www.iapp.org.