Featured image
Image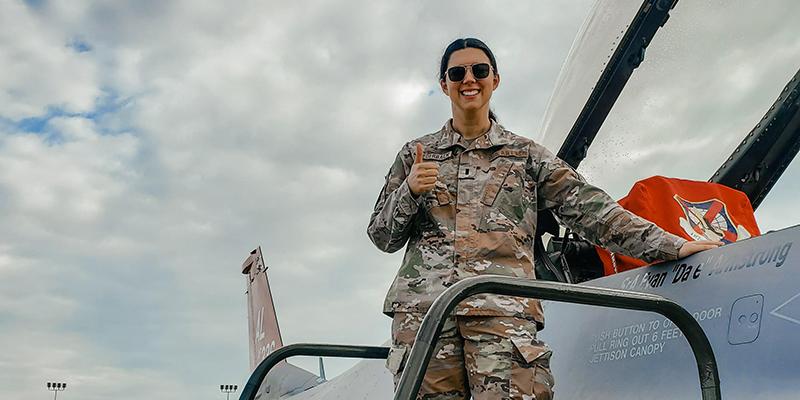 CSU|LAW Grads Secure Competitive JAG Corps Positions
An extraordinary amount of recent Cleveland State University College of Law graduates are serving our country as Judge Advocates in the Judge Advocate General's Corps (JAG Corps) of several branches of the United States Military.
"The JAG application process is competitive, rigorous and selective," explained Assistant Dean for Student and Career Services Sarah Dylag Beznoska.  "We consistently have students who come to law school interested in all branches of the JAG, and we are fortunate that our graduates continue to have success in securing JAG positions, year after year. To have multiple students selected to join the JAG Corps in a single year, as we did in 2021, is extremely impressive for our law school and has created a cohort of recent graduates who can provide support and advice to our current students interested in these roles."
The JAG Corps is the uniformed legal arm of each of the five traditional branches of the U.S. Armed Forces: Air Force, Army, Coast Guard, Marine Corps and Navy. The Air Force JAG Corps provides legal services to the sixth branch, the Space Force.
Three 2021 CSU|LAW graduates, Dylan Daugherty, Joshua Hillman, and Dakota Stiegelmeyer were selected to join the Air Force JAG Corps (the Air Force JAG Corps accepts approximately 30 law students in total per year).  2022 CSU|LAW graduates Kelly Brickman and Carmen Flederbach joined them a year later.  This year, 2023 CSU|LAW graduate David DeLeon was selected to the Navy JAG Corps and will begin his service in January.   
"Using the resources from (CSU|LAW) Career Services made applying and preparing for the Navy JAG Corps super easy," said DeLeon.  "They put me in touch with past alumni that were in the Navy JAG, who could help answer any questions I had."
Image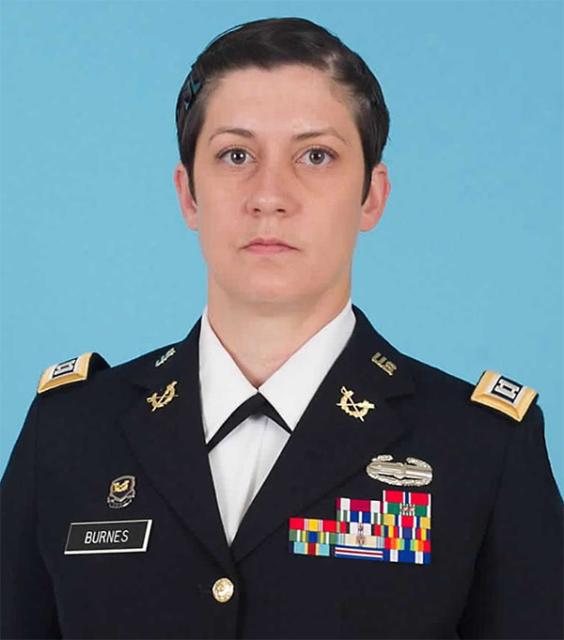 Meaghan E. Burnes '07, MAJ, JA, Brigade Judge Advocate, 1st Brigade Combat Team, recently visited CSU|LAW to talk with current students. She was originally accepted to the Army JAG Corps as a 3L at CSU|LAW, but instead took a position with a local corporation. After several years she found the work unsatisfying and was looking for something that provided a more collegial atmosphere. She reinvestigated the JAG Corps, first joining the Army Reserve and volunteering for deployments and mobilizations before eventually submitting for an active-duty commission. She believes the JAG Corps is a particularly attractive option for young attorneys who may not know exactly the area of expertise they are interested in.
"There is some comfort in civilian practice where you specialize in an area and get to know it well. However, in the JAG Corps, your position and area of practice may change every year or two. Especially as a Captain. But that's also what I like best – you cannot get bored by what you do in the JAG Corps, because there is always an opportunity to try something new – or move somewhere new – right around the corner," explained Burnes. 
The JAG Corps provides full-spectrum legal advice. Judge Advocates (JAGs) are both officers and practicing attorneys with responsibilities that focus on all legal aspects of military operations including criminal law, legal assistance, civil and administrative law, labor and employment law, international and operational law, space and cyber law, contract and fiscal law, medical law, claims and tort litigation, and environmental law. 
Image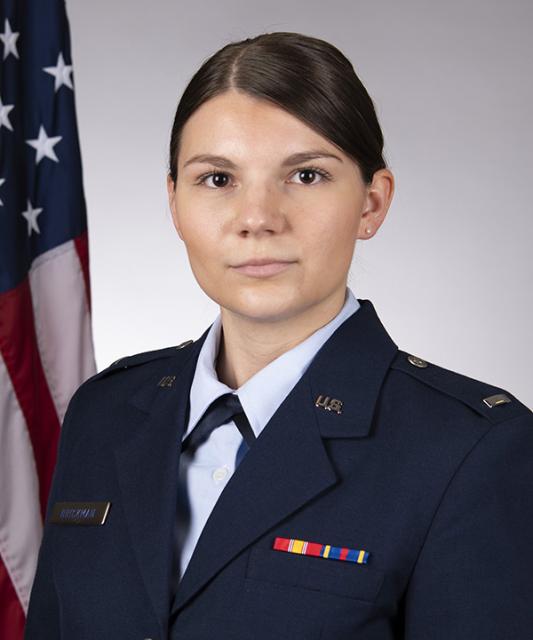 ---
First Lieutenant Kelly Brickman, Chief of Adverse Actions at Scott Air Force Base, learned about the JAG Corps from her mom who joined the military after 9/11 and served as a flight nurse on C-130s in the Air Force Reserves.  Kelly even did a presentation on the JAG Corps in middle school. Before even starting law school, she networked with JAGs in different service branches to  gauge if it was really what she wanted to do.  By the end of her first semester she was convinced after meeting an Air Force JAG on campus and visiting an Air Force base. As a full-time law student, Brickman also worked to pay for school and was in the Air Force Reserve Officer Training Corps at Kent State University in order to commission as an officer.
In the Air Force JAG Corps, Brickman has been given immediate opportunities to lead, to litigate, and to practice varying areas of law.  With her first six months as a JAG, she was a prosecutor on a sexual assault general court martial conducting the opening statement and direct investigation. Her current role focuses on giving advice to commanders and first sergeants on administrative actions/punishment for military members that are not meeting standards of the Uniform Code of Military Justice.
"My favorite part of being an Air Force Judge Advocate is that no other civilian law job is remotely similar to what we do," explained Brickman. "We are not only attorneys who get to practice in many areas of law, but we are also officers serving our country, helping support our leaders make hard decisions. For that I am lucky."
Image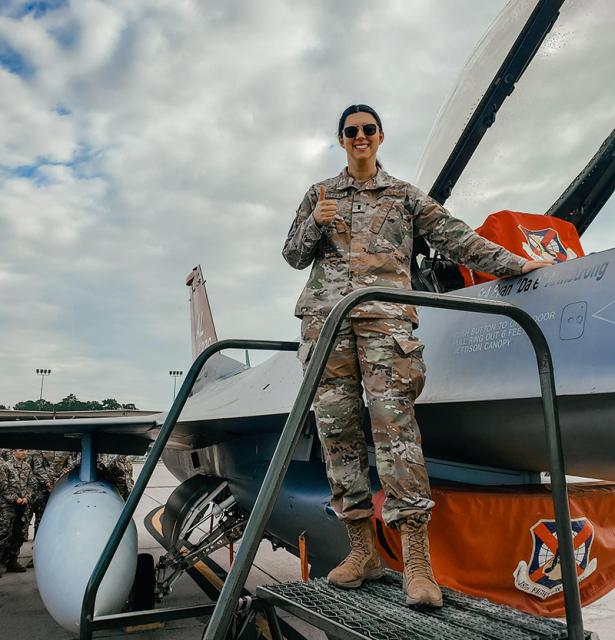 ---
"Using my legal degree in service of my country is really a dream come true," stated First Lieutenant Carmen Flederbach, Chief of Adverse Actions. "My mother and many of her family members immigrated to the United State and seeing the opportunities that they have been able to take advantage of really influenced why I wanted to serve." 
Flederbach was interested in governmental positions and learned about a career in the JAG Corps from a family friend who served as a Marine JAG and who was later portrayed by Benedict Cumberbatch in the 2021 movie, The Mauritanian.  She absolutely loves her job and appreciates that in the first two years as a JAG, attorneys do a rotational program in which they are exposed to and work in many different types of law before determining a specialty. She has prosecuted three court cases thus far and processes the documentation for actions taken against members who violate the Uniform Code of Military Justice.
Flederbach credits assistance from JAGs who graduated CSU|LAW before her, and in particular Brickman, for being incredibly helpful throughout the application process, and with her own ROTC experience.  She hopes to serve as a resource for current and further CSU|LAW students interested in the JAG Corps.