The CSU|LAW Criminal Justice Center embodies our Law School mission to "Learn Law. Live Justice."  Through a model of engaged learning, the Criminal Justice Center transforms students into legal advocates by placing them at the center of efforts to improve and reform our criminal justice system.  Our Criminal Justice Center Clinics are designed to address injustices throughout the life cycle of the criminal process:  by leveling the playing field at pretrial release and detention, exonerating those wrongfully convicted, and removing legal obstacles facing those released from prison.
Clinics
At the very outset of a criminal case, disparities begin to emerge between defendants with financial resources to hire counsel and those without. Students in our Pretrial Justice Center work to reduce those disparities. Under the supervision of Professor Robert Triozzi, students assist lawyers in the Cuyahoga County Public Defender's Office, gathering information and advocating for pretrial release for indigent clients.  
Cuyahoga County has the tenth-most exonerations nationwide since 1989, accounting for more than one-third of all exonerations in Ohio.  Students in the Wrongful Conviction Clinic, under the supervision of Director Laura Greig, work to reverse those injustices.  Students review case files, conduct factual investigations, and analyze legal claims for prisoners with viable claims of actual innocence or manifest injustice.
After release from prison, individuals face countless collateral consequences that prevent them from pursuing a career, finding stable housing, or otherwise integrating back into the local community. Students in our Pardon, Clemency, and Reentry Clinic, under the supervision of Director Khalida Sims Jackson, assist clients seeking pardon or clemency through the Ohio Governor's Expedited Pardon Program. Students also pursue record-sealing and expungement of past convictions, as well as assisting with other legal obstacles that might prevent successful reentry into the community.
Faculty and Staff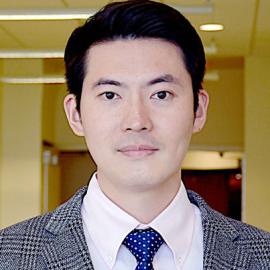 Shih-Chun Chien
Assistant Professor of Law
JSD

Stanford Law School

Doctor of the Science of Law

2019

JSM

Stanford Law School

Master of the Science of Law

2015

LLM

University of California, Berkeley School of Law

2014

LLM

National Chengchi University (NCCU), Taiwan

2012

LLB

National Chengchi University (NCCU), Taiwan

2009
BIO
Professor Shih-Chun "Steven" Chien's scholarship and teaching address various legal subjects through doctrinal, comparative, and empirical perspectives.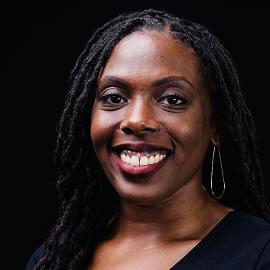 Khalida S. Jackson
Staff Attorney and Director, Post-Conviction Clinic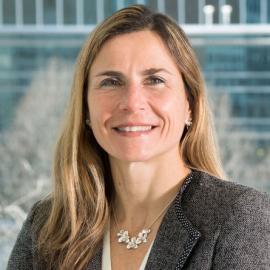 Milena Sterio
Charles R. Emrick Jr. - Calfee, Halter & Griswold Endowed Professor of Law and Director, LL.M. Program
BA

Rutgers College, New Brunswick

French Literature/Political Science

1998

University Paris I-Pantheon-Sorbonne

Maitrise en droit franco-americain

2002

MA

University Paris I-Pantheon-Sorbonne

Private International Law

2003

JD

Cornell Law School

2002
BIO
Professor Sterio earned her law degree, magna cum laude, from Cornell Law School in 2002. At Cornell, she was Order of the Coif, general editor of the Cornell International Law Journal and a member of Phi Beta Kappa. In 2003, she earned a master's degree, cum laude, in Private International Law from the University Paris I-Pantheon-Sorbonne; in 2002, she earned a Maitrise en droit franco-americain cum laude, also from the Sorbonne. Her undergraduate degree, summa cum laude, in Political Science and French Literature is from Rutgers College, New Brunswick, New Jersey.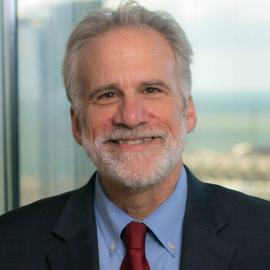 Robert J. Triozzi
Clinical Professor and Co-Director, Criminal Justice Center
BA

Cornell University, Ithaca, New York

History and Government

1979

JD

Case Western Reserve University School of Law, Cleveland, Ohio

1982
BIO
Robert J. Triozzi is a Clinical Professor of Law and Co-Director of the CSU|LAW Criminal Justice Center. Professor Triozzi has been actively engaged a wide range of experience in legal, civic and public policy matters at the highest levels throughout his career. He has served as an accomplished defense attorney and served as chief trial counsel in a wide variety of cases including death penalty litigation.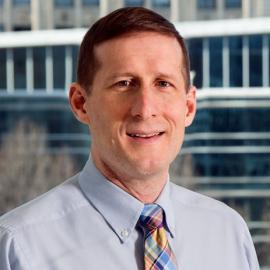 Jonathan P. Witmer-Rich
Joseph C. Hostetler – BakerHostetler Professor of Law and Co-Director Criminal Justice Center
BA

Goshen College

English

1997

JD

University of Michigan

2000
BIO
Professor Witmer-Rich's research focuses on criminal procedure and criminal law theory, covering areas such as warrants for covert searches, affirmative consent in rape and sexual assault law, the provocation doctrine, and pretextual traffic stops. His articles have appeared in journals such as American Criminal Law Review, Florida Law Review, Criminal Law and Philosophy, Pepperdine Law Review, Case Western Reserve Law Review, and Texas Tech Law Review. He teaches courses in criminal law, criminal procedure, and law and terrorism.
No match was found. Please try again.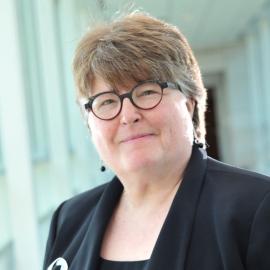 Patricia J. Falk
Professor Emeritus
PhD

University of Nebraska-Lincoln

JD

University of Nebraska-Lincoln
Bio:
Professor Falk clerked for United States Magistrate Arthur L. Burnett, Sr., upon her graduation from law school and was a Trial Attorney with the United States Department of Justice, Antitrust Division, from 1985 through 1991. She has tried numerous criminal and civil cases.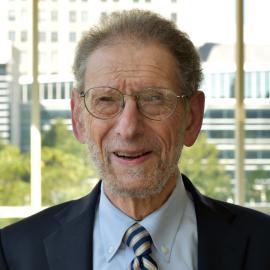 Peter D. Garlock
Professor Emeritus
Bio:
Professor Garlock came to the College of Law after serving as a member of the history department of Wellesley College, as a legal advisor to the Ministry of Finance of the Government of Kenya, as an assistant director of the IJA-ABA Juvenile Justice Standards Project, and as research associate in law with the Carnegie Council on Children. Combining his interests in legal history and juvenile law, Professor Garlock has published on the legal treatment of juveniles in nineteenth and twentieth century America.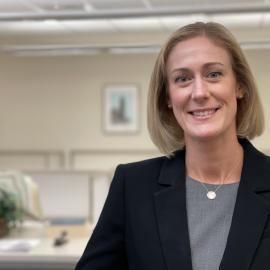 Laura Greig
Director, Terry Gilbert Wrongful Conviction Clinic
Kimberly Corral
Ian Friedman
Gordon Friedman
Madelyn Grant
John Russo
externships and Practicums 
Ohio Court of Appeals, 8th District
U.S. District Court, Northern District of Ohio
City of Cleveland Prosecutor's Office Ohio Attorney General
Federal Public Defender Office,
Cuyahoga County Prosecutor's Office
U.S. Attorney's Office
U.S. Department of Homeland Security, Immigration and Customs Enforcement.
"Waze" for Criminal Defendants 
Cleveland Police Commission
Cuyahoga County Bail Reform
Ohio Criminal Rules Revision
Criminal Justice Forum Speaker Series
Recent Center News + Events