Image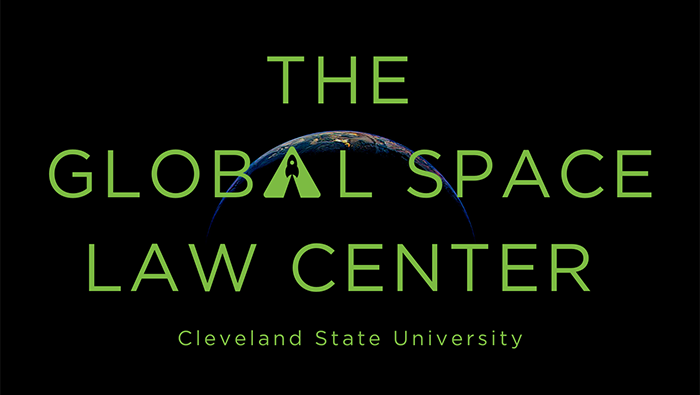 ---
THE GLOBAL SPACE LAW CENTER IS FIRST LAW SCHOOL CENTER IN THE UNITED STATES DEDICATED EXCLUSIVELY TO THE STUDY OF THE LAW OF OUTER SPACE.
The rapid growth of the private space industry has created new opportunities for lawyers trained in the complex international and domestic aspects of space law.  With bold entrepreneurs leading the way, humankind has embarked on a new Space Age marked by the participation of private citizens in space activity. New governmental space programs around the world, involving long-time space actors and new spacefaring countries, also encompass innovative plans to establish Moon bases, mine asteroids, and colonize Mars, among many other projects.
Cleveland State University College of Law responded to these growing opportunities by founding the Global Law Space Center (GSLC), the only law school center in the United States dedicated exclusively to the study of the law of outer space.
THE GSLC IS COMMITTED TO THREE PRIMARY GOALS:
To promote the development of law for the peaceful use of outer space
To facilitate the growth of the commercial space industry
To train next-generation space lawyers
THE GSLC TAKES A MULTI-PRONGED APPROACH TO THESE GOALS:
THE DIRECTOR OF THE GSLC: PROFESSOR DR. MARK SUNDAHL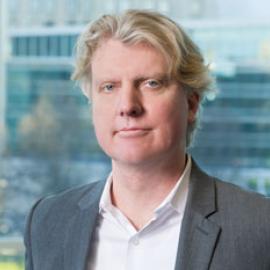 Professor Mark Sundahl serves as Director of the Global Law Space Center.  Prof. Sundahl is the Charles R. Emrick Jr. - Calfee, Halter & Griswold Professor of Law at Cleveland State University College of Law, where he teaches Space Law, International Business Transactions, and Commercial Law. Prof. Sundahl published his first article in space law in 2000 and has since written extensively and spoken around the world on cutting-edge space law issues. In 2018, he was appointed to the NASA Advisory Council Regulatory and Policy Committee. Sundahl has been involved in many domestic and international initiatives in the field of space law, including the ongoing work of The Hague Working Group on the Governance of Space Resources and the ICAO/UNOOSA Space Learning Group. He has advised the FAA/AST as the Chair of the International Space Policy Working Group of the Commercial Space Transportation Advisory Committee (COMSTAC) and advises the U.S. Delegation to the UN Committee on the Peaceful Uses of Outer Space. He is also a member of the Board of Editors of Air & Space Law and has served as the Assistant Executive Secretary of the International Institute of Space Law.
---
 SPACE LAW SOCIETY
The Cleveland State University College of Law Space Law Society is a student organization that supports the Global Space Law Center and aims to offer events and programs for students interested in space law, and/or who are planning to pursue a career in space law or policy. Through these programs and events, our organization provides an educational foundation of space law that will prepare students to explore their interest in the field and potentially take the Space Law class offered at CSU College of Law or join the Research Council led by Professor Mark Sundahl, Director of the Global Space Law Center.
---