Achieving cyber resilience through education, research and policy
---
ABOUT THE CENTER
The Center for Cybersecurity and Privacy Protection takes an interdisciplinary approach to address privacy and cyber-risk management concerns. The Center's mission is to provide education and training opportunities and develop cutting-edge research on cybersecurity and privacy issues. 
We offer a range of innovative programs for students and professionals, including an online Master of Legal Studies in Cybersecurity and Privacy and one of the only law-school based cybersecurity certificate programs that integrates technology, law and business dimensions of cybersecurity.
SSRN eJournal  Certificate in Cybersecurity & Data Privacy Online Cybersecurity MLS 
The Center fosters strategic, cross-disciplinary relationships among experts in law, computer science and business to address the pervasive risks in the cyber world.
The prominent, accomplished leaders on our growing national advisory board ensure the focus of our work is consistently leading-edge and relevant. 
---
CYBER+ LAW STUDENT SCHOLARSHIP FUND
The Center is partnering with the Cleveland Metropolitan Bar Association's Cyber+ Section to create the Cyber+ Law Student Scholarship Fund. This fund will provide financial support to Cleveland State University College of Law students and students from other local law schools who are pursuing professional interests in Cybersecurity, Data Privacy and Emerging Technologies.
---
Image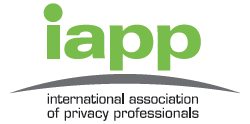 IAPP Selects CSU College Of Law To Join The Westin Privacy Scholar Award Program
---
Center Director Professor Brian Ray's Recent Work
3.24.2021 - Pew Charitable Trust's Stateline interviewed Prof. Brian Ray for a story on digital contact tracing apps in the U.S. Ray, who has worked extensively on the privacy concerns these apps raise since the start of the pandemic, explained how the convergence of broad, widespread concern over surveillance combined with resistance to government measures like mask mandates and business closures to create widespread resistance to even the highly privacy-protective system co-created by Google and Apple.
---
Lawfare, a leading legal thinktank and blog, recently published an article co-authored by Center Director Professor Brian Ray, "COVID-19 Apps Are Terrible—They Didn't Have to Be" and produced a related podcast. The article and podcast address the digital contact tracing apps that were introduced to much hype in the early months of the COVID-19 pandemic, and why they quickly fizzled. Listen to the podcast on Lawfare
Image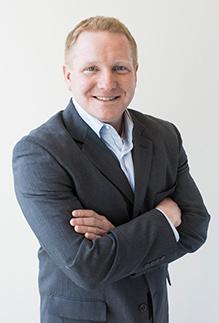 Professor Brian Ray organized and participated in several sessions of the 5th Annual Cybersecurity & Privacy Protection Conference, including a conversation with Federal Trade Commissioner Christine Wilson following her keynote address. The event was supported by three Premier Sponsors, TCDI, Tucker Ellis LLP and Lewis Brisbois LLP, and four Sponsors, Ulmer & Berne LLP, Vestige Digital Investigations, Vorys LLP and Epiq. Across two afternoons, over 170 registrants attended eight sessions, featuring senior attorneys from HHS, SEC, DHS and the FBI, cybersecurity executives from Lincoln Electric, Nationwide Insurance, Ingram Micro, Progressive Insurance, First Energy, and Kent State, as well as cybersecurity and privacy attorneys from national and local firms. 
The Sedona Conference appointed Prof. Ray to chair a Brainstorming Group of fifteen national and international data privacy experts to recommend whether the Conference should develop a white paper on Biometric Data Privacy Laws. He led a panel discussion of the Group's draft paper at the Working Group 11 mid-year meeting. Attorney General David Yost has asked Ray to serve as an expert adviser on his Request for Comment on whether and how the Attorney General should regulate general web searches that preference the provider's own products or services on a Search Engine Result Page. 
Professor and Center Director Brian Ray was awarded two related grants to research the privacy and civil liberties issues raised by the use of contact-tracing applications and related surveillance technologies in COVID-19 response efforts from the Charles Koch Foundation and CSU's COVID-19 faculty research fund. Ray led the drafting of a set of recommended principles to guide the State of Ohio's use of these technologies by the CyberOhio Advisory Board that was submitted to Lieutenant Governer Jon Husted in April. The grants also will fund his work with a group of municipal and county data privacy leaders to develop privacy impact assessments and best practices for using these applications and his work with several groups developing privacy-protective applications. 
Ray has discussed his research at several events, including the Ohio State Moritz College of Law's Program on Data Governance on these issues, The City Club's Happy Dog Takes on the World series and also at a transnational symposium How to Protect Democratic Societies in Times of COVID-19 and Digital Change organized by the Konrad Adenauer Foundation. 
Professor and Center Director Ray co-authors The Sedona Conference Commentary and Principles on Jurisdictional Conflicts over Transfers of Personal Data Across Borders ("Commentary"). The Commentary: (1) provides a practical guide to corporations and others who must make day-to-day operational decisions regarding the transfer of data across borders; (2) provides a framework for the analysis of questions regarding the laws applicable to cross-border transfers of personal data; and (3) encourages governments to harmonize their domestic laws to facilitate global commerce.
---
2.20.20-- Ohio Attorney General Dave Yost today released the final report of the Facial Recognition Advisory Task Force, which makes thirteen recommendations for maintaining Ohio's centralized facial recognition system as an effective tool for law enforcement while protecting privacy and civil liberties. AG Yost appointed CSU College of Law Professor Brian Ray to the Advisory Board because of the extensive research he and several other Cleveland State University faculty, including CSU|LAW Professors Jonathan Witmer-Rich and Joseph Mead and Urban Studies Professor Nicholas Zingale have conducted over the past several years on smart cities and surveillance technologies as part of the Internet of Things Collaborative and with generous support from the Charles Koch Foundation. This same group of faculty has partnered with the Future of Privacy Forum to host a conference on Smart Cities, Surveillance and Privacy at CSU College of Law on March 26 that will bring together national experts to discuss how governments across the country are addressing the privacy and civil liberties concerns that technologies like facial recognition raise. General registration is free but pre-registration is required.
DOWNLOAD WHITE PAPER
PROMOTING BETTER CYBERSECURITY: An Analysis of the Ohio Data Protection Act March 2019 link below